Today I drove to Seattle to have a mammogram. I thought it was important enough to take pictures. Here they are.
Shame on you for thinking that the pictures I took were of a personal nature. Hang your head and tell yourself that you really need to be a better person. I took pictures of my trip to Seattle and back again.
I drove via the freeway for most of the way, but traffic was so bad that I ditched the freeway and cut across Boeing field to highway 99, which takes you on the viaduct through the west side of Seattle, overlooking Puget Sound. I simply held up my camera and clicked, hoping for a good picture. As you can see, we're still having dark clouds and rain.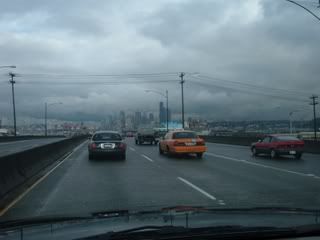 You can see downtown in this one.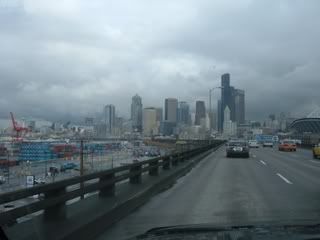 The Aurora Viaduct, as it's called, passes over the Seattle waterfront, which you can see in the lower left of this photo.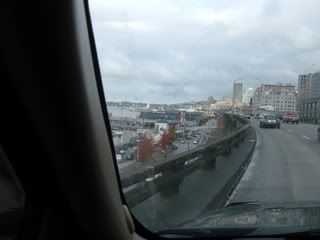 Then you pass under Seattle in the Battery Street tunnel and cross the Aurora bridge over the Lake Union, and you come to the Zoo. You don't go in the zoo as much as you drive through the middle of it sort of. The little bridges you see are pedestrian walkways.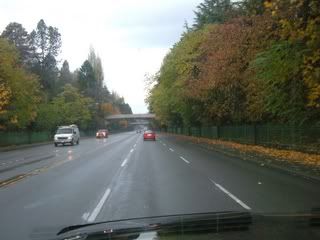 As you continue on Aurora, you come to one of my favorite places. Greenlake. This is the neighborhood I grew up in. This is the lake my friends and I would walk around in the middle of the night, where we'd jump off the docks and swim with our clothes on, where we went after a formal dance in all our glory and played on the swings. This is Greenlake.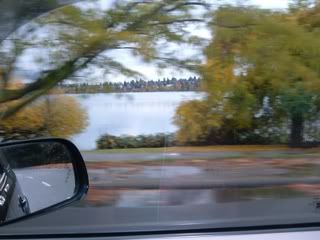 Then I had lunch with my Dad at Taco del Mar, I had my mammogram (more on that delightful experience later) and I drove back home. I took another route home. I-5 to the east of downtown.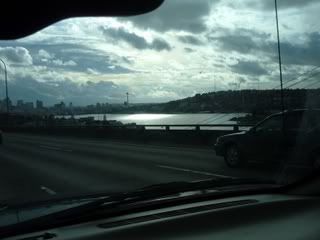 and then I passed through the flood zone. You may have heard that we've had some rain up here. Oh, just a
little
. There's not supposed to be water here.
Or here.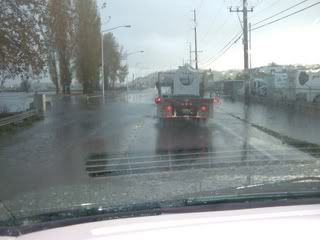 And here is an interesting picture of a car. There shouldn't be water where you see water in this picture either.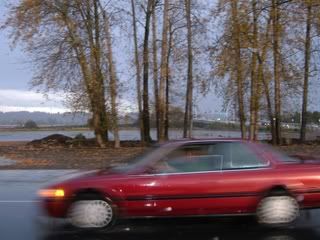 It was all good when I saw this near the end of my journey home, except all that water here in the picture? Yeah, it shouldn't be there either.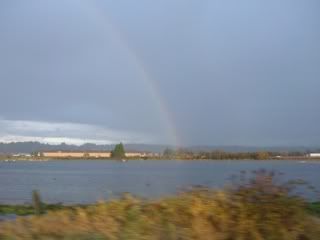 I hear that we have more rain and wind in store for us tomorrow. Yay us!