I've been getting prodded to do a pictorial update on our kittens. Push me enough and I will probably cave in to almost anything. *Almost*
Here are three of the four kittens being given the sniff test by their uncle.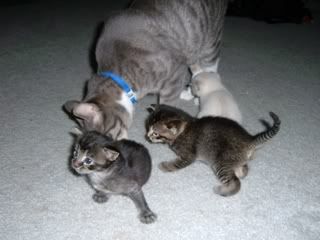 Here's one of the babies. I know not which one. I'm sure my girls could tell you, as they've named each one of them. In fact they did so as they were born.
I know they've named the white one Rosie.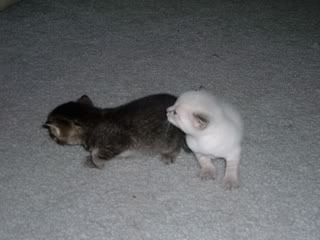 And here's the last one. Uncle Daddy is still checking out the new additions.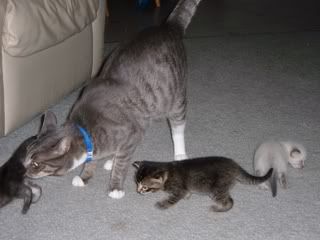 We may have found a home for one of them. I hope.