I drove to Seattle today and I'll do it again tomorrow. I must be insane. (No comments please)
I've got two pumpkin pies made, deviled eggs, stuffing done, big spinach dip done and I'm getting up early to stuff the bird and get it baking.
Here is a gratuitous kitten picture, taken by my Ashley with my cell phone tonight.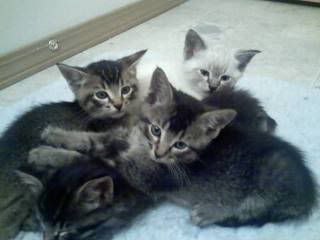 Happy Thanksgiving to all my American friends!