Our most beautiful baby girl was baptized by her father today.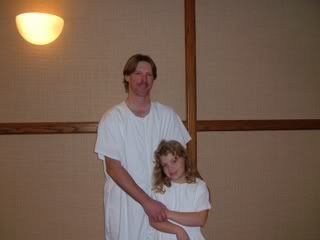 Ashley was excited and the service was lovely. I was asked to stand and talk about Ashley for a few minutes. It wasn't difficult, I could talk about my baby angel for a very long time. I kept it as short as I could.
Here's Lance, Ashley and my father.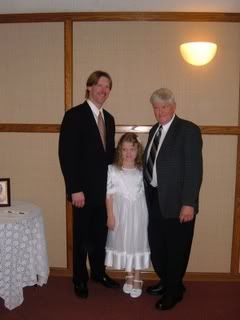 Taylor being held by her Great Grandfather. What a beautiful moment.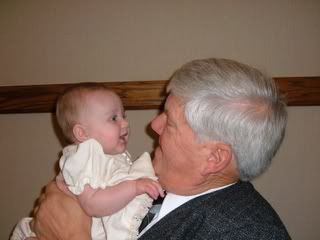 We came back to our home after the service for some snacks and apple crisp and ice ceam.