Most of you know that I've got four children. My eldest is seventeen.
Oh heavens...how did that happen? Wasn't I just seventeen the other day? I'm sure I was....
Well, she's amazing. I know the majority of mothers have very high compliments to pay their children--and rightly so. However,
my
baby girl is astounding by anyone's standards.
She is going to high school
and
college at the same time. In high school she's taking mostly AP (Advanced Placement) classes, which also count for college credits. She gets up at five a.m. every morning, goes to Seminary, then goes to school, she works four hours daily as an office manager at Winderemere Real Estate. She speaks Spanish, plays piano, guitar and flute. She goes to the gym daily and it shows.
This was her yesterday.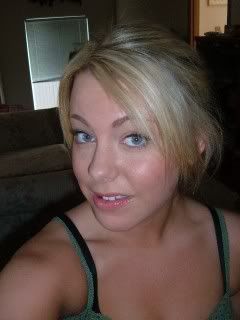 This is a picture I just took of her, after getting her braces put on.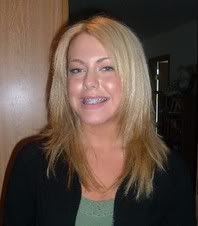 Now, having said that she is gifted and talented, I should ammend this post to tell you the following.
She just got home from having her braces put on and she's hungry.
Me: "I bought some yogurt, it's in the frig"
Her: (semi-whiny voice) "I'll be eating yogurt all week when it starts to hurt!
I don't WANT yogurt right now!"
Me: "Oooooh-kay. How about some pasta?"
Her: "We don't HAVE any!"
She went off in search of something edible and non-yogurty. She found a California Kitchen frozen pizza in the freezer.
Her: "Mooooom! Can I make this pizza?"
Me: "Yes"
Her: "Will you do it for me?"
Me: "No."
Her: "mooooom, I don't know how to cook it!"
Me: (running low on patience and speaking very slowly to maximize understanding)
"Take it out of the cardboard box. Remove the plastic from around the pizza. Read the box to find out what temperature to cook the pizza at. Turn oven on. When the oven is heated up, put the pizza IN the oven on the rack"
Her: "I can't do that!"
Me: "Yes, you actually can"
A bit later she says she can't put the pizza IN the oven. Will I do it for her? Ermm...no.
Her: "Why does it go on the rack and not on a cookie sheet?"
Me: "I don't know, that's just what the directions say"
Her: "Mooooom, I can't! Please do it for me!"
Me: "Honey, when you go away to college next year, I'm sure you will be called upon
to bake a pizza. You will need to know how to do this all on your very own"
Her: "I won't buy a frickin' pizza that isn't cooked on a cookie sheet!"
Ah yes. The light of my life. Just baked a pizza. I'm ever so proud.