It must be October, because I've gotten all the boxes down and decorated the house for fall. I love putting up the pumpkins and the leaves and the gourds. I went to the gym this morning and had a wonderful time in the pool. Ahhhh. I'm enjoying that part of losing my job. Not much else though.
I had my baby boys back for an overnight and here they are with a breakfast of crepes, strawberries, cream, vanilla and strawberry yogurt, sausages and scrambled eggs. It was a great morning.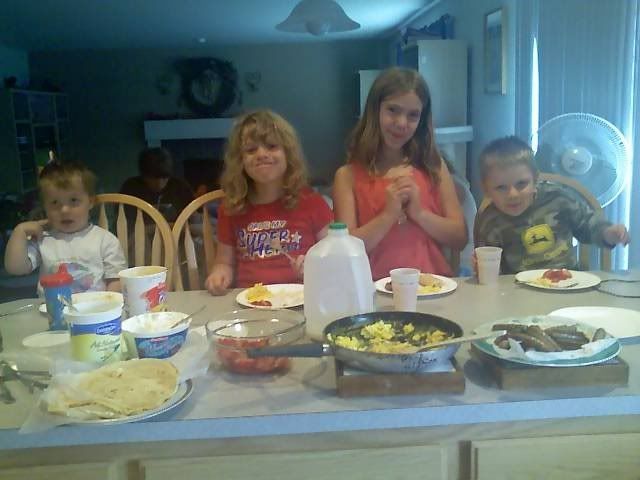 Then we all cuddled and watched the
176th Semiannual Conference of the Church
from Salt Lake City. Wonderful counsel was given and the choirs were amazing as always. It felt good to listen to the Prophet's voice. He's an amazing man.
The girls made beds to lay on during the broadcast. Here's Dillon crawling over Lance and Ashley.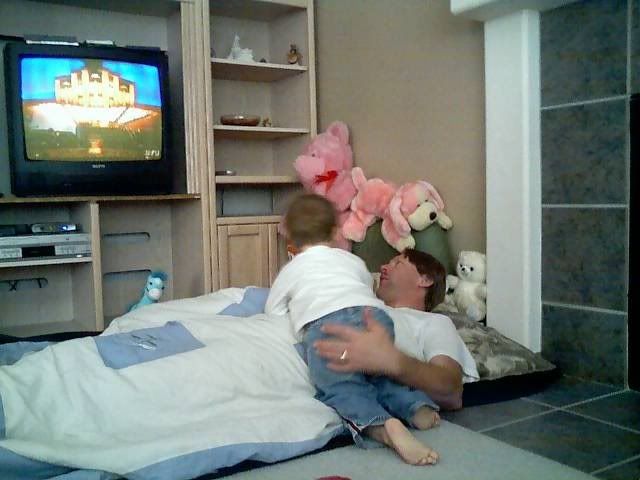 And Lance cuddling his baby girl.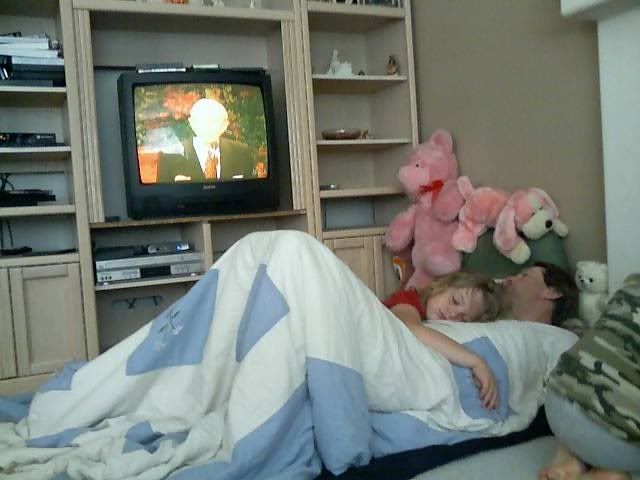 Yesterday my baby girl Ashley Rose had her face painted like a tiger when she was in Steilacoom with Miss Jenny and the boys. How cute is this?