My father and my sister came to my house to pick up the beagle today. What I didn't realize is that six other people were coming to my house as well. Thank goodness my kitchen was cleaned up the night before, or I'd have been embarrassed. My brother came with two of his neighbors, my niece came with her two children. All I had in the house was a bag of chips and some salsa. So that's what they got.
My father held his great-granddaughter Taylor and you can see how happy they both were. Isn't she a little doll?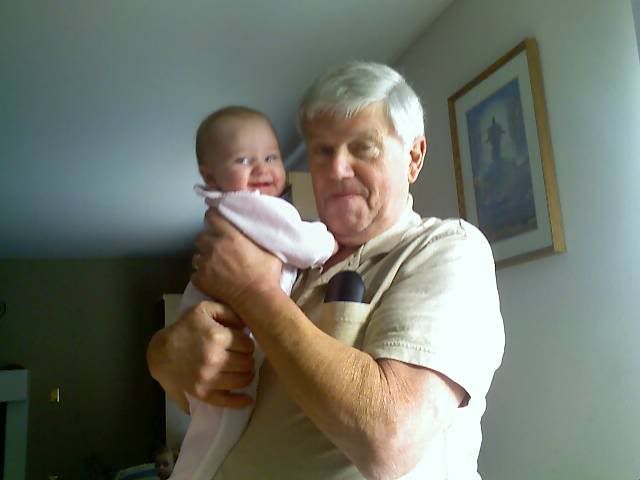 Sis held Taylor while Papa let her have her first taste of chips.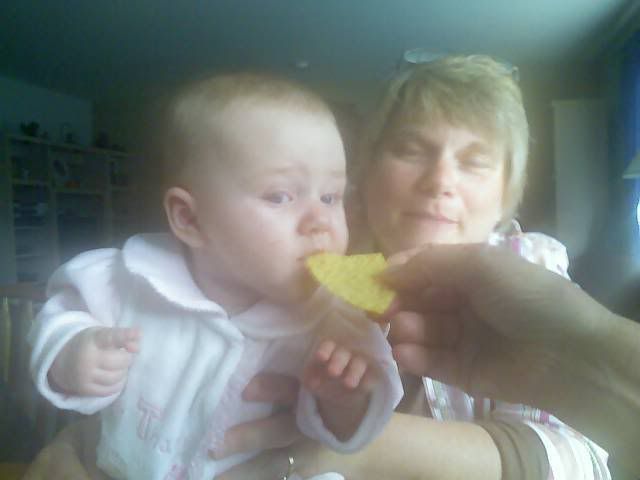 When Ashley and Ally came home from school, the first thing Ashley wanted to do was hold the baby. She loves babies, much like her Mommy.
I am so blessed in the love of my family, immediate and extended.