It's hard to believe that this boy playing his guitar for me as I made dinner this evening was the same maniac who filled his pumpkin with gasoline and set it on fire last night.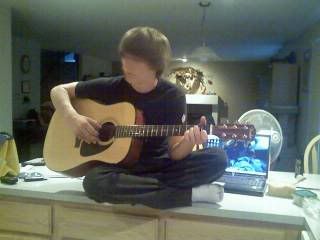 I was making stirfry for dinner, one of his favorites. Some chicken, water chestnuts, carrots, broccoli, a sweet onion and my secret ingredients. He loves it. After a bit The Daddy joined in and they jammed some incredible tunes for me. Then they played
The House of the Rising Sun
while I belted it out. Such fun.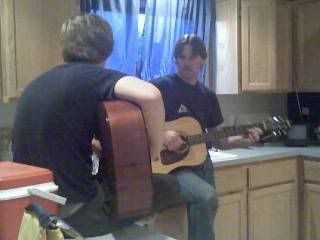 I love little unexpected sweet moments like this... I live for them. And no pumpkins were harmed. An added bonus.