Our baby girl turned 8 on Friday. It was a difficult day for her, because her sister Ally was so sick. Right before I was supposed to get Ashley her birthday lunch from McDonalds and take cupcakes to her second grade class, Allison threw up all over the place. I wasn't sure I should leave her alone, so I called the school and asked to speak to Ashley to let her know that Allison was worse and that I wouldn't be able to come.
Poor Ash...she was so upset. I managed to dash over the McDonalds and pick up her lunch and get over to the school in time to see her coming around the corner, clutching a lunch tray with a plain hamburger and a chocolate milk on it. She was crying. I felt about as horrible as you can feel.
I sat with her and we shared some Mcnuggets and I tried to comfort her. I explained that I'd be back later with the cupcakes.
It did not go well.
Later in the afternoon we had a better time because we had her birthday party at our house.
Here's Ashley ready to hit her pinata.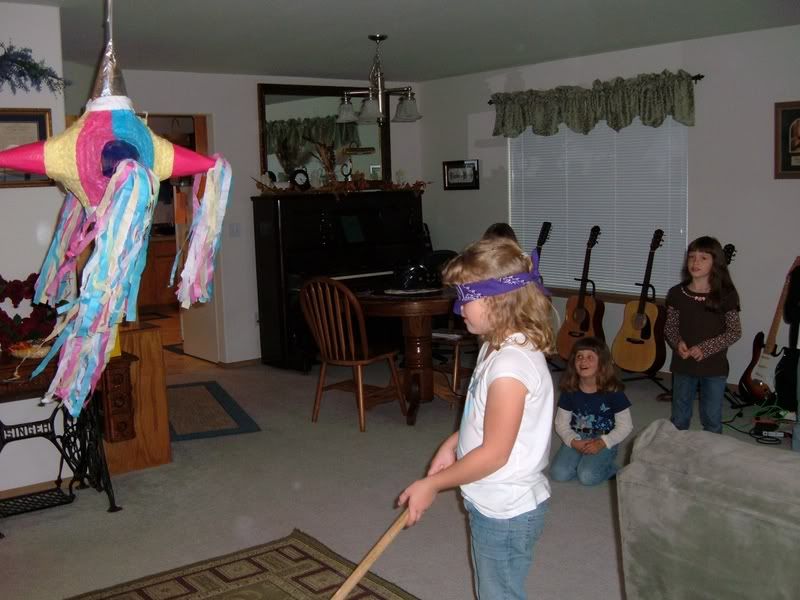 The candy scramble.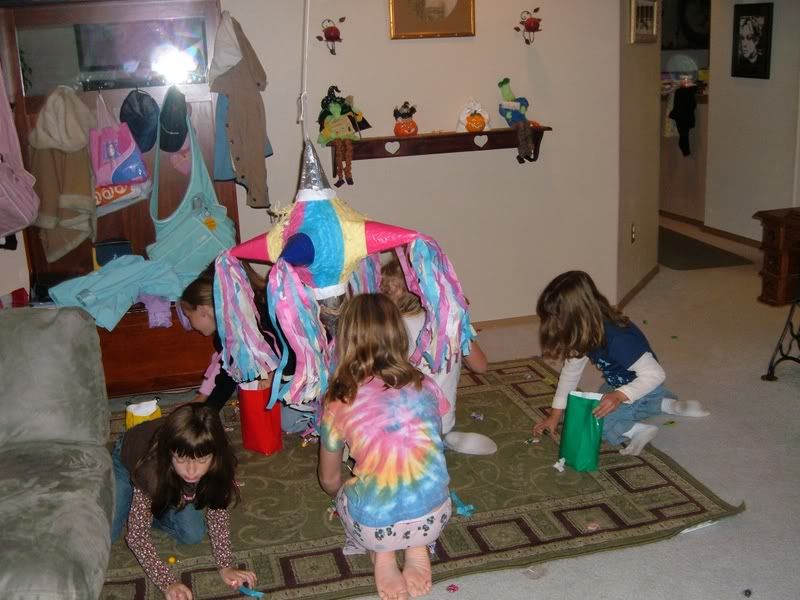 On to the cake and ice cream! Oh wait, that was the pizza. Then it was the cake.
Then it was time to open presents.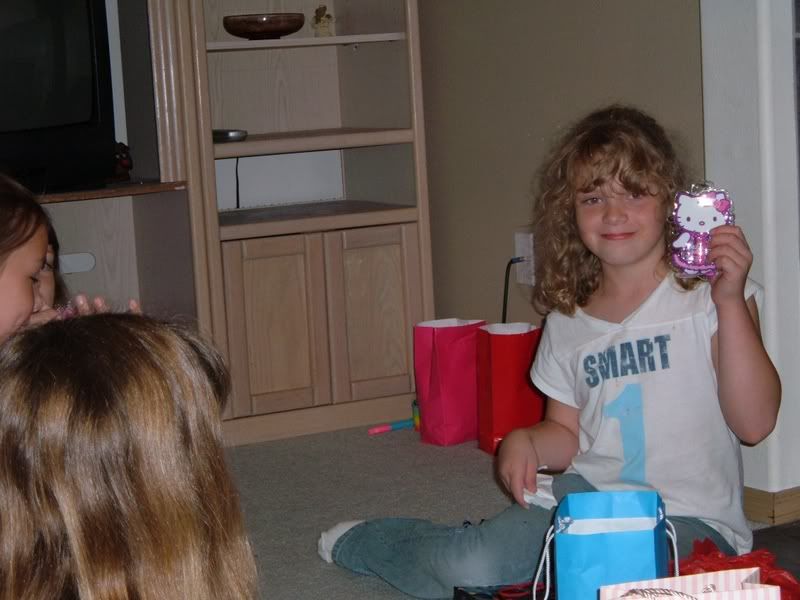 We got her a bike. You can't see it, but Lance is holding on to the box and Ashley is looking at it.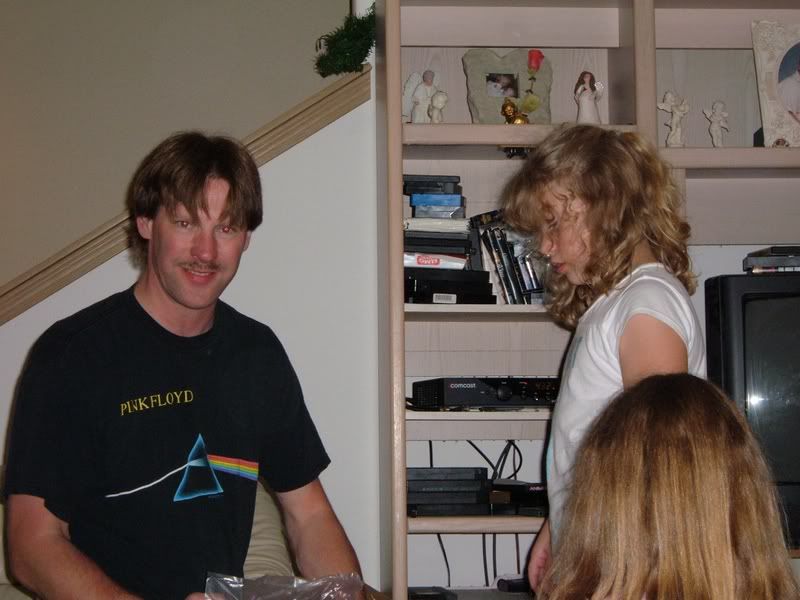 Here's Ashley reading our extremly funny birthday card. Ok, it wasn't that funny.