Here are some random pictures from our stay in Las Vegas.
Three kids in the pool.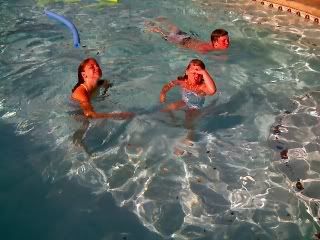 Stephanie and hubby Lance on the escalator at the Luxor.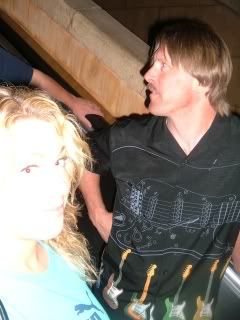 Steph and Chris by the pool.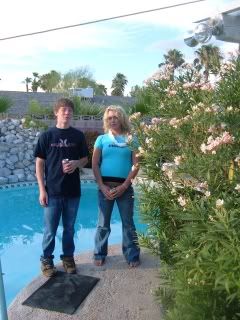 Hubby making eggs for us. He's cute
and
he cooks!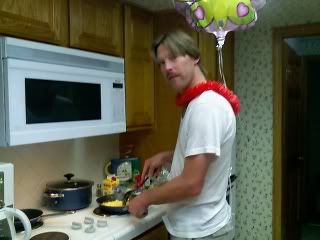 After hubby flew home on Sunday, Chris and I watched Monty Python and the Holy Grail in my bedroom. He loves that movie.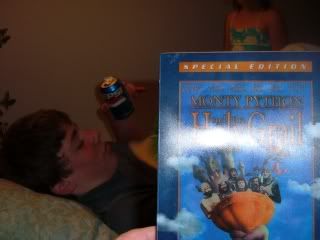 For Ally's birthday she wanted her picture drawn. Bonnie (MIL)Allison, Ashley and I went to the Alladin casino and she got her caricature drawn. It turned out pretty well.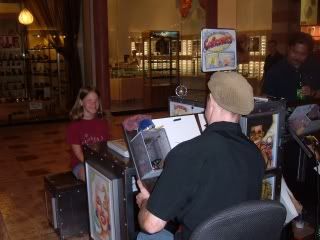 Hubby cooking the salmon for the birthday party.