My sister has stolen my ten year old Ally for the week and whisked her off in her trailer to Ocean Shores. It's Thursday and I miss the little muffin. She sends me pictures every day so I can keep up with my baby.
Here's Ally and her cousin Nicole. They have matching swimsuits and they kind of like each other.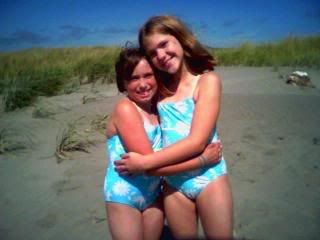 Here they are enjoying some ice cream. Apparently it's cold where they are. Notice the coats? It's blazing here and cold there. Go figure.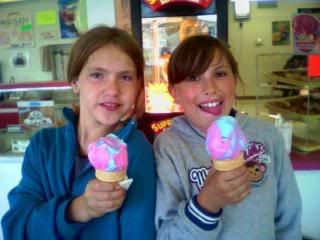 While they are off having fun, I am subjected to yet another dose of THE LOOK.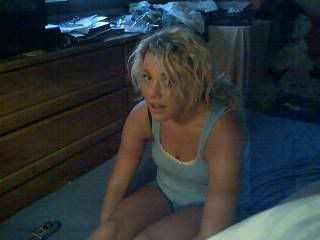 I've been feeling a little queasy just now and wondering why. It took me a minute to realize it's because my cats are
freaks
!! I caught the kitten (nearly six months old) trying to nurse on
his father
. And the dingy daddy
was allowing it!!!
Gross.