We left Orem, Utah around 4:30 and got home around 6:30 in the evening. Not too bad.
We traded this....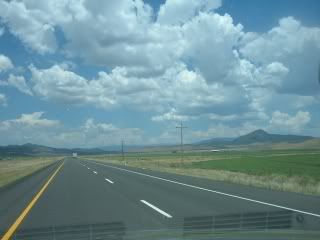 for this....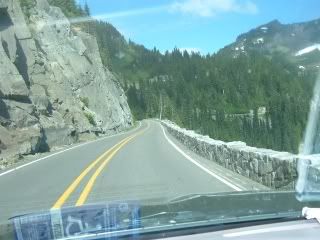 We took Chinook pass home and it was a breathtaking drive. At the top there is still snow on the ground. When we stopped for a closer look, Chris leaped over the railing into a snow patch in his bare feet. Just as quickly, he pulled himself back over to the right side of the railing. Apparently snow is cold on bare feet. Who knew? :grin: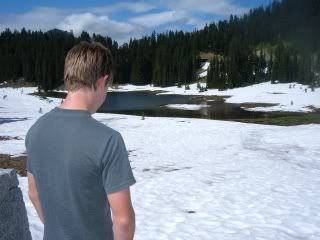 An alpine lake, surrounded by snow.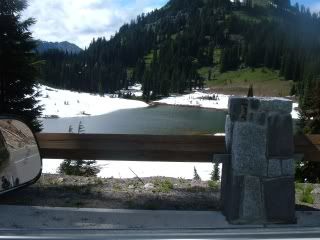 Ashley got out to take a closer look, but Allison couldn't locate her shoes and refused to leave the vehicle.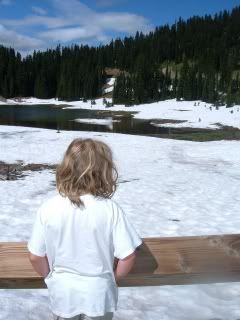 More...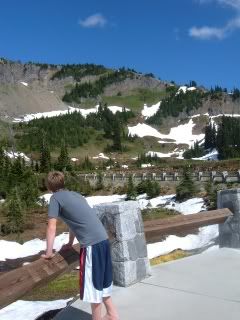 Our ride at the top of Chinook Pass.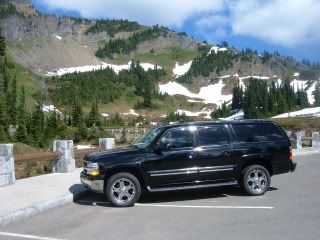 Chris loved the cool air of the pass and put his head out the window as the greenery flew past.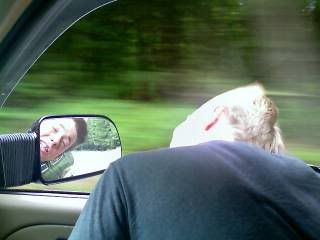 All in all, not a bad drive. When we got home, Lance had dinner ready for us. Steak, green beans with bacon and applesauce. Is it any wonder I kinda like this guy?