Last night we had the Big Cousin Sleepover. It was supposed to be an evening of movies, lots of snack foods with sugar, trans fats, hydrogynated oils and chemicals difficult to pronounce, then little or no sleep before we embarked on our journey to see TWILIGHT!
Here's how it really went down: I fell asleep. Ashley fell asleep. This all happened before the cousins even arrived. When they did arrive, I sort of roused myself long enough to hear that they wanted to go home and sleep if the party wasn't to be on. They did stay however, and we made up for not consuming bad food that night by consuming bad food this morning. Here are the girls with waffles, strawberries and oodles of whipped cream. Yum!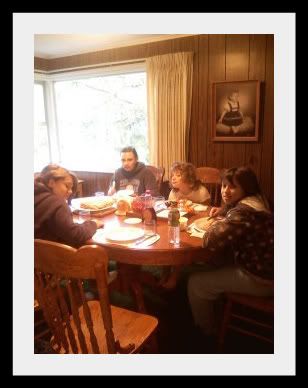 Then we scurried to the theater to see Twilight. Here are the girls and Lance waiting in line.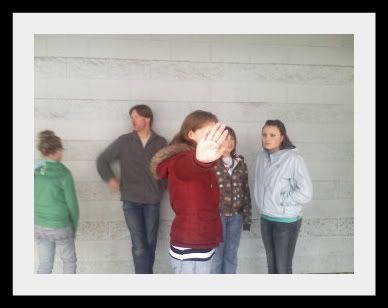 We waited and we waited. I'd purchased the tickets earlier in the week and we were the second group in line, so that was nice. What you can't see is that it was c-c-c-c-c-cold there and I never warmed up, not even during the movie.
As for the movie.... it was all right. It wasn't up there with my top ten but it was ok. Ally is mock-angry at me for not thinking that the actor portraying Edward is the most gorgeous creature on the face of the earth. He's ok I s'pose.
The books were light years better than the movie in all repsects, though I do think they caputred Alice brilliantly. I'm sure we'll see the movie again and again as it's become Allison's passion. Much like The Titanic was Stephanie's passion at that age. It must be a girl thing.