We picked up Steph in Puyallup yesterday evening and she went to church with us this morning. Her cousins Jessica and Nicole were excited to see her and before the service began they visitied.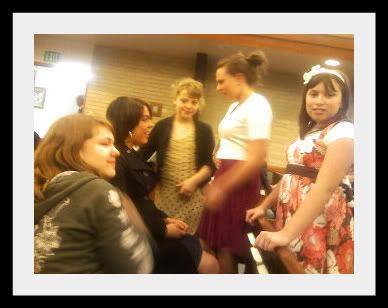 During the meeting they visited, with their cell phones unfortunately. (Note to self: remove cell phones from offspring during church hours) This is a pic that Jess took of Steph behind her and some few people behind her.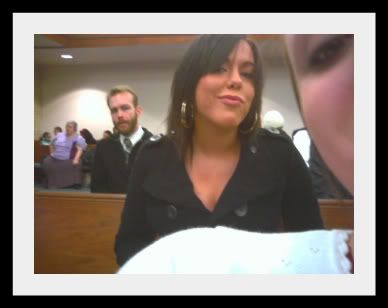 But it's nice to see the love.
(I get my girl for a whole week! Yay! I'm sure she'll lighten my bank account while she's here)