I spoke too soon about it no longer being summer. Right after I wrote those words, the sun reappeared with a vengance. It's now warm again. :::sigh::: Warm enough for us to have the ac on in our room again.
Yesterday I took my two youngest and went up to Seattle to work on my father's house. There are so many rooms to go through, so many attics and nooks and crannies. My sister and three of her children joined us. We started in the small upstairs room that used to be Julie's room.
My Dad's house is an older home and has an incredible amount of character. It was built when homes were an individual expression, rather than a mass produced marketing insanity. There are interesting angles and out of the way cubbies in my father's house. It's a beautiful home.
Here is a tiny hall, where you have to duck down a bit if you're an adult, to reach what we always called the back bedroom. It is a tiny room with one window.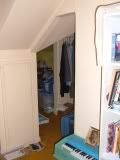 Here is the room itself.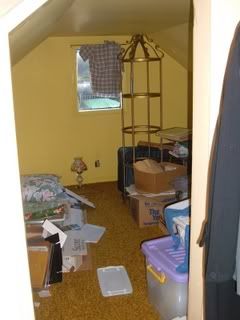 Here is a view taken from inside the back bedroom to the small hallway. You can see a small door there on the right. Behind that door is an attic that runs the length of the back bedroom. A great place to play when we were kids.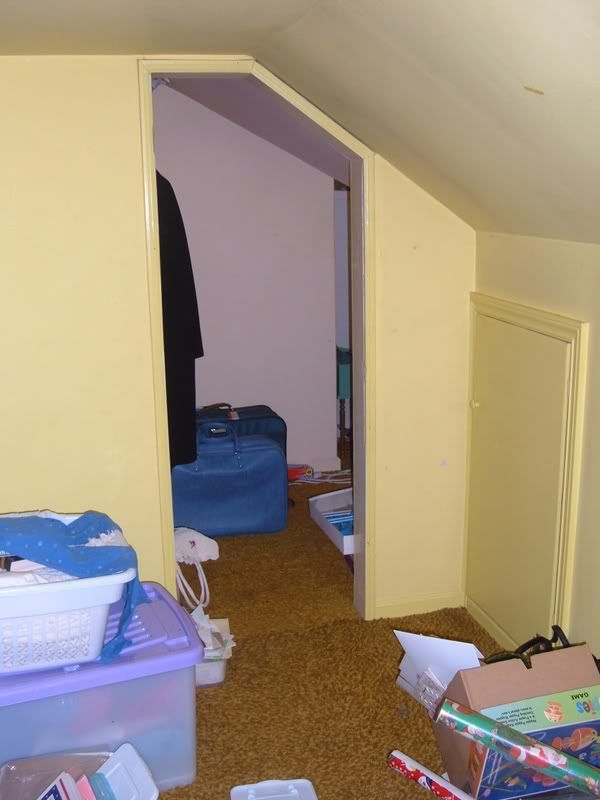 Here is a view of the larger bedroom that leads to the small hall and the back bedroom. When we were kids, I had the big bedroom and my sister Julie had the back bedroom. We knew where all the creaks in the floor were so we could travel between the bedrooms at night without getting into trouble when we were supposed to be sleeping. We'd sing songs to each other, talk, laugh, giggle. All the things that sisters do at night.

The rooms are used for storaage purposes right now and things need to be gone through, given away or tossed out if they are no longer usefull. My sister and I plan on getting together at least once a month, perhaps more often, to get things cleared out. Then we can think of the painting, windows, etc.
It's a labor of love.