This is what I saw this morning in Steilacoom. A mommy and her baby.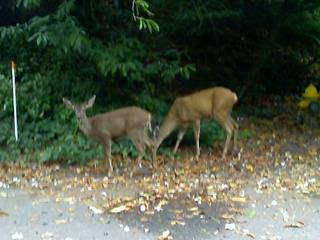 I had driven there to drop Daniel off at his preschool when I saw what looked like a large bird. I thought how weird is that there was a huge bird standing by the side of the road. As I got closer I realized there was no large bird.
I'm weary of spending hours on the road. I don't know how much longer I can do this.