Today my little ones and my not-so-little ones went back to school. I now have a senior and a sophomore in highschool, and a second grader and a fifth grader in grade school.
There was the ritual gathering of the moms at the bus stop this morning for the grade schoolers. The highschoolers would rather have bamboo shoved under their nose ring piercings than to have mum or dad show up at their bus stop and be
seen
with a parent. All teenagers sprouted to life asexually and there were no parents involved in the process.
Here are the moms hovering. I heard some lamenting that their children were going to be gone
all day until three in the afternoon.
Meanwhile I'm lamenting the fact that they're not gone until bedtime. (Ok, kidding. Mostly)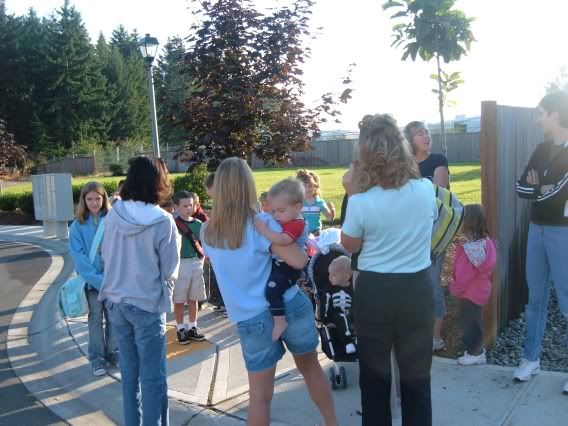 I counted and there were eight moms there for roughly sixteen to eighteen kids. I always feel out of place and uncomfortable there. Not sure why. Probably because I look like a hag and I'm older than dirt. Other than that, I'm just fine.
Here are my girls. The bus comes at around 8:10. They went out there at seven thirty and I had to yank them back inside.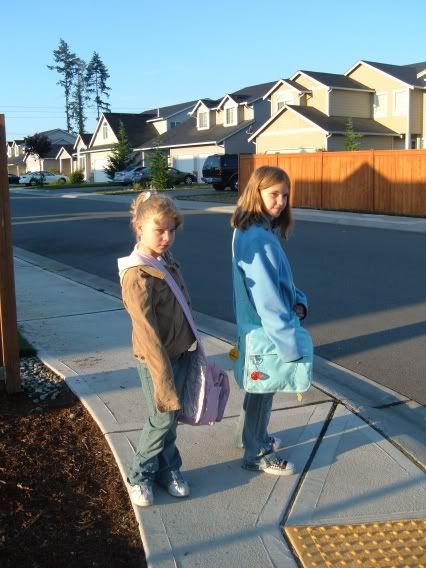 Before the wee ones got off to school, I got up around 5:15, showered then made the kids French Toast and sausages for breakfast. Chris and Steph got up and got ready, we had prayer and Chris got picked up for his seminary class and I took Steph (she of the non-drivable truck) to her seminary class and she caught a ride from there to school.
Here's Chris. He loves getting up at 5:30 and it shows. No, actually he was really good about it all.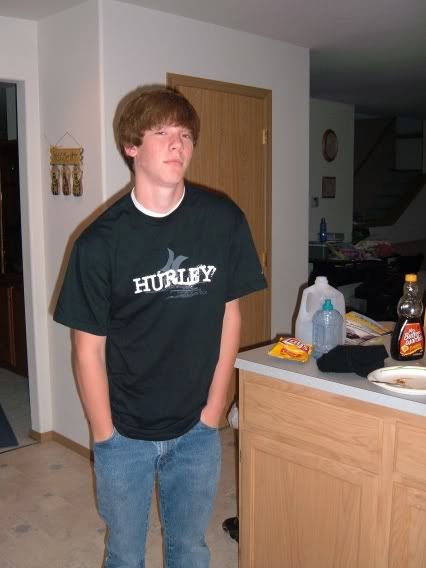 And here is my Stephanie getting into the suburban so I can take her to her seminary class at the stake center.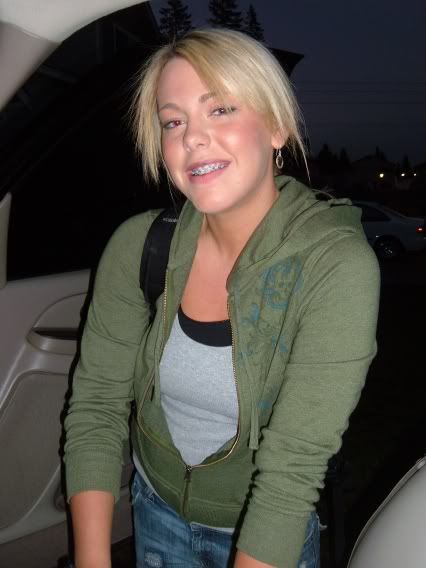 And lastly, here is Ashley on the bus and heading towards second grade. She looks thrilled, doesn't she?