Yes, today I put socks on my feet. Today I turned on the fireplace, see?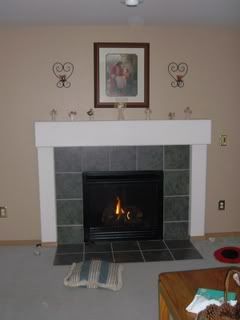 I admired the changing colors of the flora and the fauna while driving this morning. I made meatloaf and squash for dinner this evening. Last night I baked peanut butter cookies.
It's official. It's no longer summer. YAY!!!