Today is my last day watching 'my' boys. Dillon and Daniel will be going to an all day, full time, preschool/daycare from now on. I've lost them... and my heart is heavy this morning.
They spent the night last night, and as I write this, they are still sleeping soundly.
Dillon needed a bath last night, snd so did Ashley. Both loved every minute of it.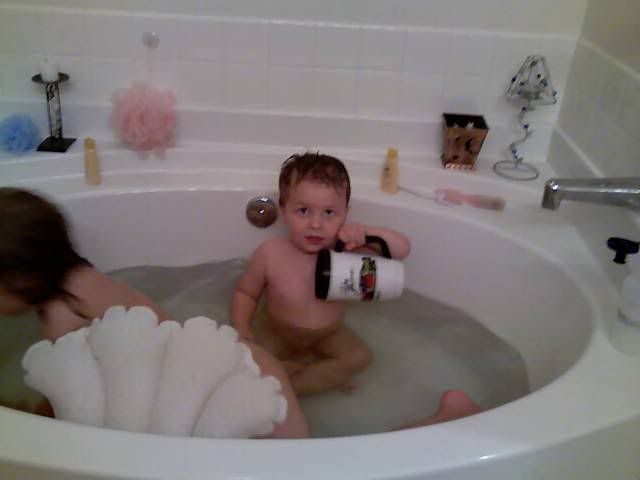 Then we put them both in matching Sponge Bob pjs.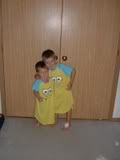 Ashley sure loves these guys.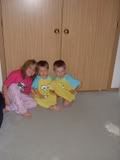 Now I have no excuse not to finish my book or go to the gym.