I've been blessed to have married into a family that has a beach cabin in Kingston. We are all able to use it whenever we want, as no one lives there. It's simply there for the extended family. There are always big family BBQ's on holidays. Here is where we spent Memorial Day with my friend from Venezuela and her daughter.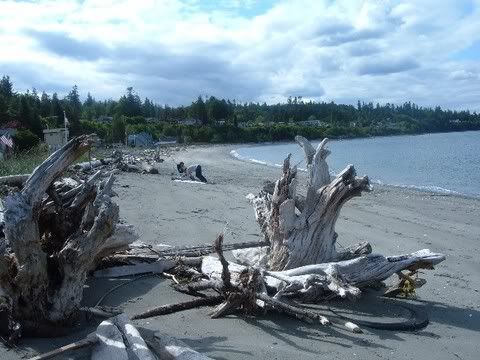 This is Annabella and her daughter.
Ashley made a beautiful sand castle.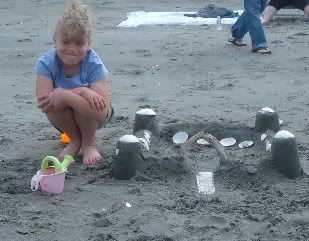 Ashley loves her beach time.
We drove to the cabin, but took the ferry back over to Seattle on the way home, as Annabella hadn't ever been on a ferry before. While we were waiting in line, Tom (Kimberely's boyfriend) treated us all to ice cream cones.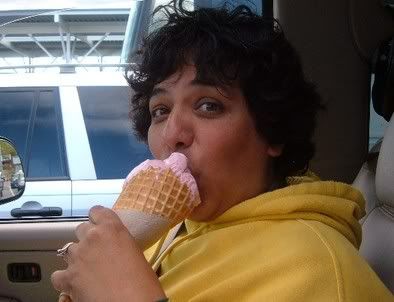 Here is Lance eating the remainder of Ashley's. I think she got rootbeer float.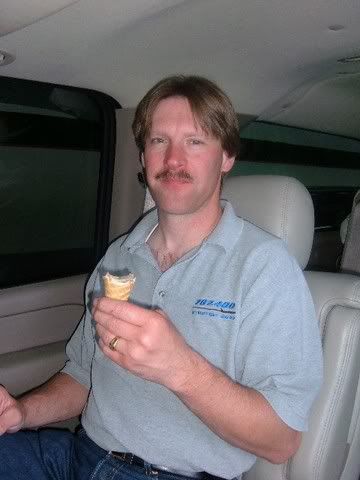 Ashley looked out at the water from the ferry as we pulled out of Kingston on our way to Edmonds. It was a beautiful ride.
It was the perfect ending to a wonderful four days with my friends. I haven't laughed like that in so long. We'd get to talking (and I go totally 'native' while talking to her) and it was more fun than should be legally allowable. She just called me to say that she's gotten back home safely after a nearly fifteen hour drive to Orem, Utah.