Last thursday I willingly, and with foresight, climbed aboard a little yellow bus, crammed with forty or so 1st graders. We went to the zoo.
What was I thinking?
Before leaving, I took all
the drugs I could lay my hands on
medications I was safely allowed to consume in order for my spinal column to function in a manner consistent with life.
We were greeted at the bottom of
first of roughly half a billion stairs
the steps by this gorgeous creature. It was at first admired, then feared by the little macho men who thought they could chase it. It went on the attack and scared them half to death. This elicited giggles from me which, being the serious adult that I am, were muffled behind my hand.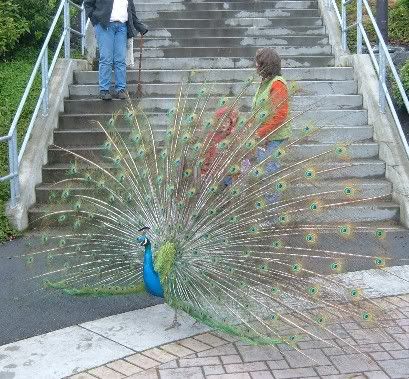 This little jewel is the reason I risked life and limb to go on this field trip. She so dearly wanted me to come, and despite her sister's best attempts at being sick, I managed to make it.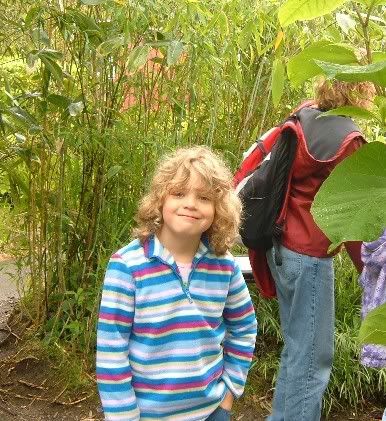 First we went to the fish place. I'm sure they have a clever name for the place, but I was too busy doing the huffing and puffing to be able to read signs.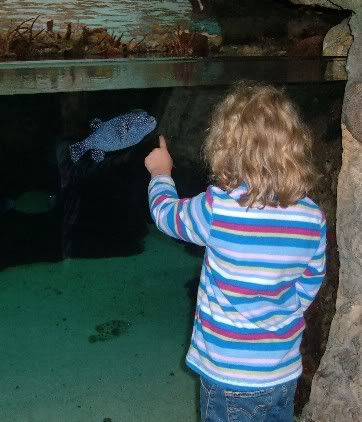 All the children were able to put their little hands on some slimey sea creatures and they loved it.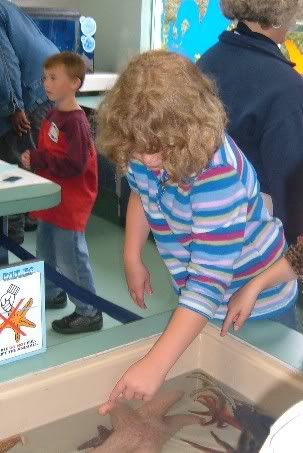 Then it was time for lunch. Other, better mothers, packed their children nutritious lunches. I bought mine a lunchable.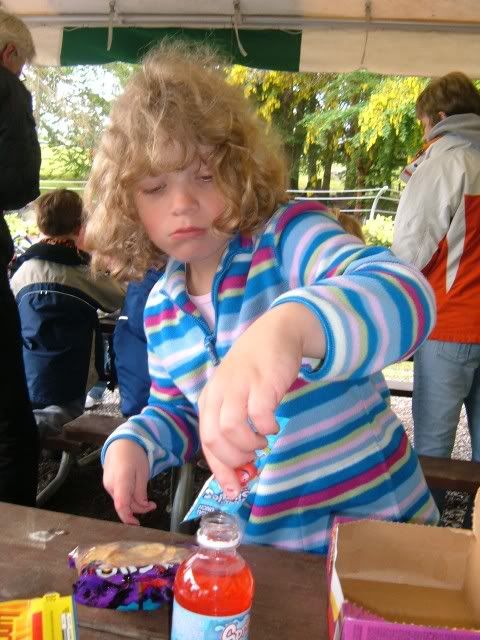 And still she survived. Amazing.