After I posted below I got a phone call from my sister telling me that our niece Heather was in labor. We went to church for sacrament and then I took Ally and Ash off to the hospital. (Lance had to teach a class so he couldn't go)
We weren't there very long and little Taylor Christine Hunsaker was born. If you look closely at this picture you can see my sister Julie.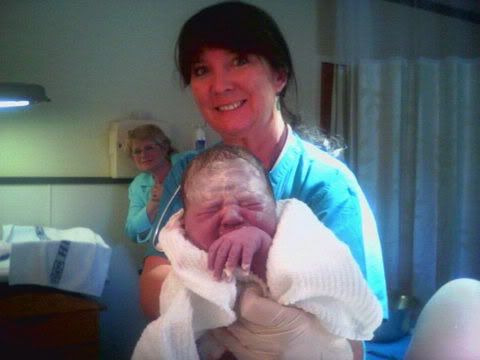 Julie was hovering like any good great aunt.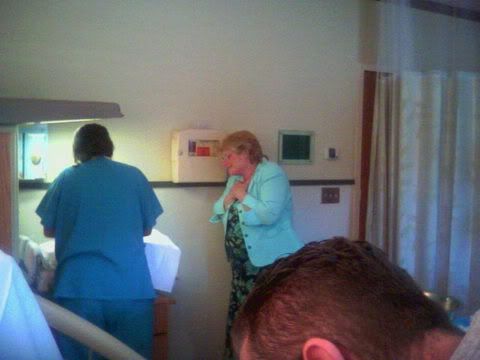 Taylor Christine Hunsaker, weighing in at 6 lbs 9 oz a bit over 11 inches long. Tiny little girl with lots of dark hair and an adorable face. She was covered in the white stuff though, as she was a couple of weeks early.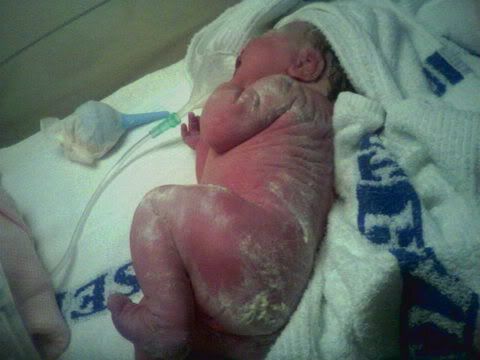 Mom and baby bonding.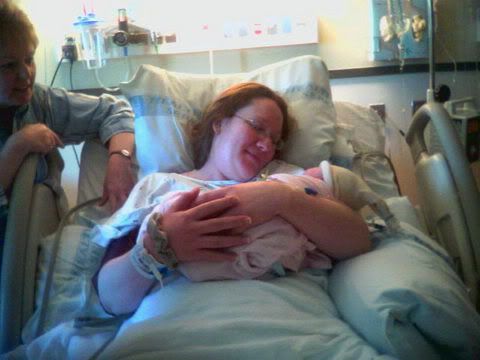 I've always loved this poem by
William Wordsworth
as it says so much of what I feel about our mortal birth here on earth.
Our birth is but a sleep and a forgetting:
The Soul that rises with us, our life's Star,
Hath had elsewhere its setting,
And cometh from afar:
Not in entire forgetfulness,
And not in utter nakedness,
But trailing clouds of glory do we come
From God, who is our home:
Welcome to the world little Taylor.