It had to happen. Every baby gets it's first bath. Today was our baby's day.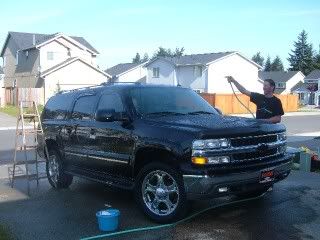 Lance decided to wash the new vehicle. Ashley was helping until her little fingers got frozen so she dashed inside to get warm. Hubby had to use a step ladder to reach the top of the roof.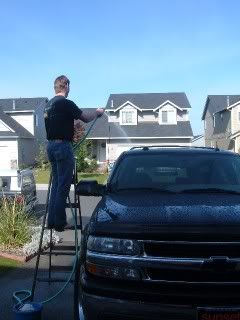 All in all, baby's first bath turned out well. I even brought hubby some hot chocolate in a big mug to help him warm up.