It only took two muscle relaxants, 800mgs of Ibuprofen and a pain killer for me to climb into our van and drive to Indianola. Ah, the marvels of medicine. Even with all that in my system, every bump in the road made me wince. After awhile things kicked in and I started to feel better. Janet's 50th birthday party was a lot of fun. We missed the pet parade, even though we'd taken the three kittens with us. We had hopes of someone adopting one or all, but no such luck.
Here is the kitten named Rufus, sitting on the stage looking cute.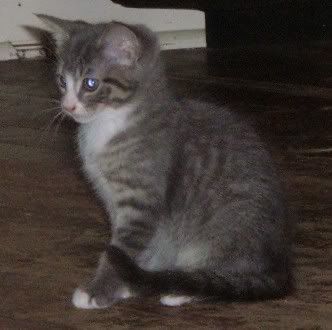 Ann, FIL's friend, kept one kitten tucked into her vest as she walked around the room. Lot's of ooohs and ahhhhs from people, but no takers. Here she is with Uncle Dan in the foreground.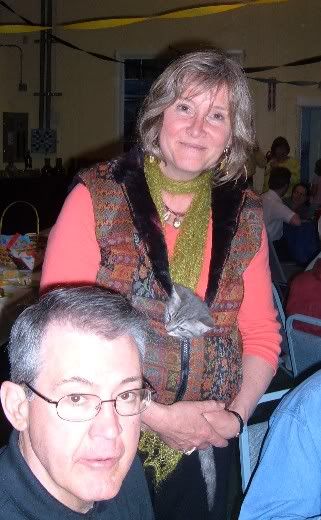 Wild dancing began later in the evening and here I am snapping a picture of Aunt Judy.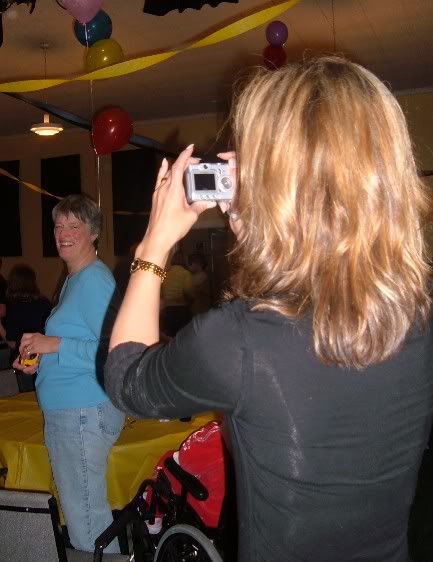 My wee Ashley decided that since no one was sitting at this table, the candles
must
be blown out.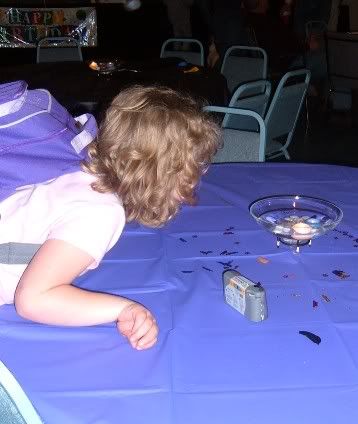 All in all, a good time was had even though no kittens were adopted out. We're going to my aunt's 75th birthday party this afternoon and taking the kittens as well. Hopefully we'll have better luck this time.