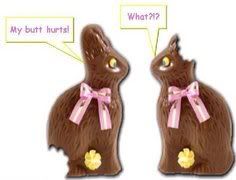 I drove my son and his friend to an indoor skatepark this afternoon. In the pouring rain. During rush hour. I was not happy. I wasn't unhappy, I was just amazed at the time it took me to get from point A to point B. I stopped to do some Easter Bunny Shopping for six kids, my four and my two little daycare boys. They have been in Hawaii and won't be home in time to put things together so I offered to do the baskets for them. Plus I'm making a basket for my older sister who is fifty but is disabled and loves her Easter basket goodies.
I shopped and I shopped. I bought the two girls dresses and matching purses. I can't wait to see them wear them. I'm going to buy some Apex cookies and food for Stephanie from her gym. She's been on a health kick for months and months so I want to help her out. She says they have these protein cookies there. I'll put some of them in her basket. I'll give Chris either a shirt or a gift card to Zumiez so he can pick something out.
I also bought a spiral ham for the family dinner on Sunday. When mom was alive we had the family together for holidays and her standard Easter fare was ham, potato salad, deviled eggs, jello, veggie plate with black olives, carrots and celery. Then she made a bunny cake with a special cast iron bunny cake mold. She always put on amazing family celebrations.
I do miss my mommy.