We've been wanting to paint our kitchen for the past two years. It's taken us a long time to figure out what color we wanted. We hit upon one and yesterday after work, hubby prepped and painted.
I hated it.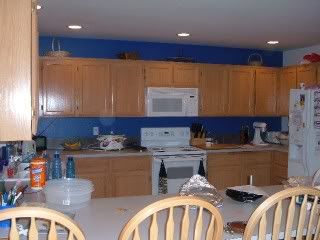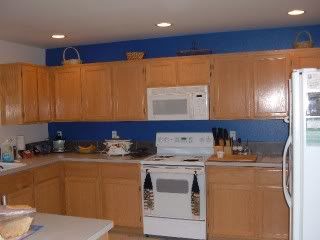 It was supposed to be cobalt blue. It seems a good idea at the time. We have some cobalt blue crystal that we keep at the back of the sink.
It might grow on me. It might not.