Someone must have been listening to Chris' prayer last night. We got snow, school was cancelled but we
didn't
lose power as he'd also requested, thank goodness.
Ally and Ashley out in front of the house.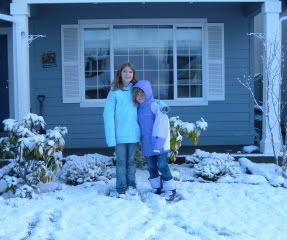 Ash with the neighbor's doggie Drake. He's so cute!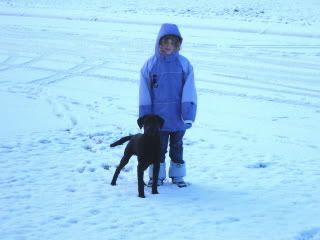 Let it snow, let it snow, let it snow....
And now the temperatures will be in the teens the rest of the week. Fun! I didn't get to go to the gym this morning but I'm going tomorrow if I have to ski there.