Sometimes. like today, when I've got an over abundance of oranges, I squeeze my own orange juice for the children. Today little Miss Ashley Rose wanted to help me out. Of course, she had to sit on the counter in order to do it right.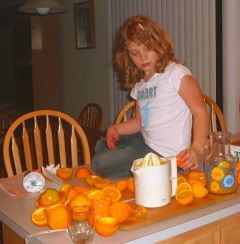 And naturally, one should
always
taste the product to ensure the finest quality.
Here she is pressng the oranges. She's got some serious power in her left hand.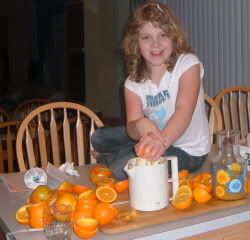 And here's a fun special effect on her last picture.