Last night we were hot, so we opened our bedroom window. Our window stayed wide open all night long and we woke up to snow this morning. And a wee bit of frostbite.
Our doggie Cassie loved it this morning when I took her out for a romp.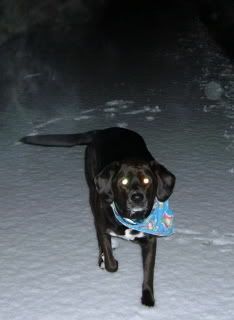 We offered to drive Stephanie to work this morning, but she declined. I think there is some sort of Teenage stigma attached to having mummy and daddy drive you to work. Here she is carefully walking in her high heels.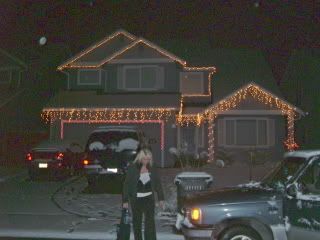 And look! We didn't catch Bigfoot on camera, but something nearly as hard to find. The elusive Teenage Smile! Yes, it is real and not just an urban legend.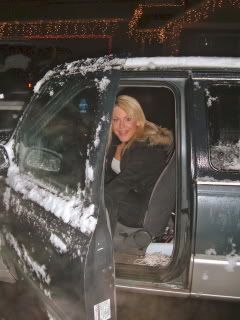 And now I think I'll crawl back under the covers.