It's Saturday, the momma cat and her two remaining kittens are lazily lounging around.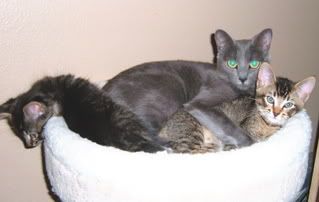 Chris is so bored that he's playing guitar in his bed.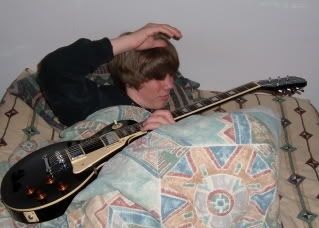 Of course he wasn't happy that I took a picture of him. It took me four tries just to get that picture. We decided to take a drive south to near Mt. Rainier where my brother lives. I had to retrieve my cat carrier, which he had, and we just wanted to get out of dodge anyway. So a road trip it was.
Along the way we saw a number of these.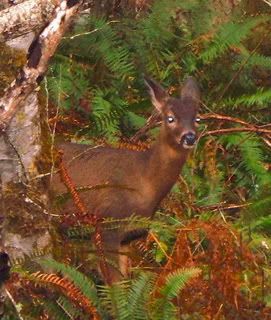 Hubby snapped that photo from our vehicle.
We stopped at the Alder Lake Dam. The water was quite brown.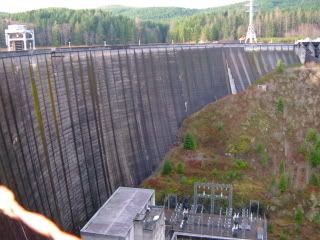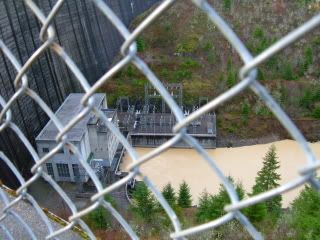 While we were there, a loud warning sound blared and a male voice said, "This is Dam Security, please move your vehicle off the dam immediatly" We hadn't even known we were under surveilance and there were no signs telling us we couldn't be there, but we did as we were told. We took that dam security guard seriously.
We stopped at my brother's neighbor's house, and played with their two Himalayan cats, Jack and Jill. They are so adorable!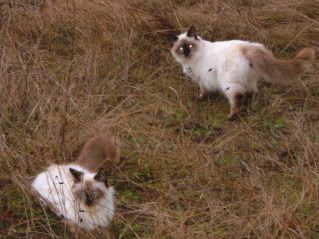 We went to see the Cowlitz River Dam while we were down there.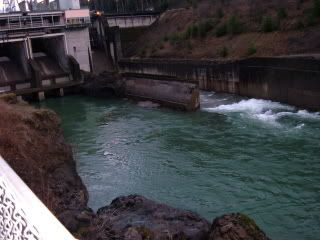 Here's Chris at the dam. It was a dam day, that's for sure.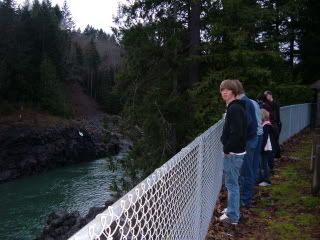 My brother prevaied upon us to go with him to his ward Christmas dinner, so we did. Then we took off for home, traveling through some fairly dense fog in places through the mountains.
All in all, a nice day on the road.