Happy 19th Wedding Anniversary to me and hubby!!


And they said it wouldn't last. Ok, not really. Nineteen years of wedded bliss. So what did I do today? I took Ashley to therapy of course!
She's learning some new strengthening and stretching moves from her therapist Erika.
more of the same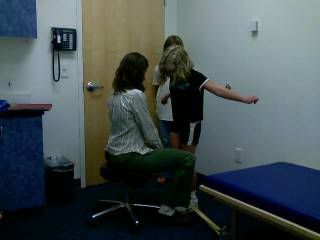 Ally is getting a bit bored by it all, as you can see here.
Later she was allowed to take a modified bike outside for a spin. She did so well!!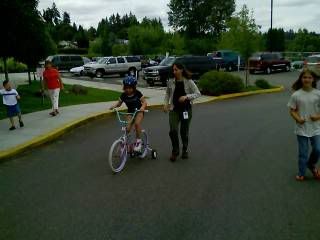 This weekend I'll be treating hubby for our anniversary as we can't do anything today. Ok, we're barbecuing some steak, mushrooms and onions, but that's about it.