The year that is.
I've not blogged for over a week. For me, that's a long time. Hmmm...has it been a week? Time seems to run together when the children are out of school for Christmas break and I'm not working because I work for the school district and I'm also out for the break. Plus, with the snow, the Christmas break started nearly a week early and all the Interpreter appointments I had were cancelled due to snow and ice. Church was even cancelled two weeks in a row--unheard of around here.
I'm finally able to see the ground again because it's been raining rather than snowing all the time. I never thought I'd be thrilled to see the rain but I am. Truly I am.
As for Christmas, it was what it was. We spent Christmas eve at my sis-in-law's home where she put on a wonderful themed dinner as always. This year it was Spain. The next morning we got up and had presents with the children then caught the ferry over across Puget Sound to have brunch and presents with Lance's father's side of the family. The children love going over there---the house is on the water. This was our view for brunch....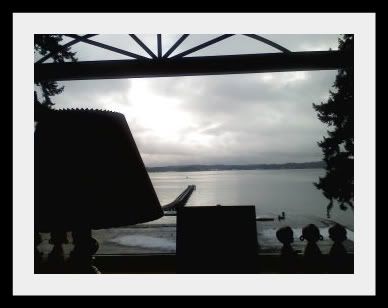 Please excuse the cruddy photography. It's my cell phone camera. Again.
There was an enormous telescope upstairs where Ally discovered she could see people on boats.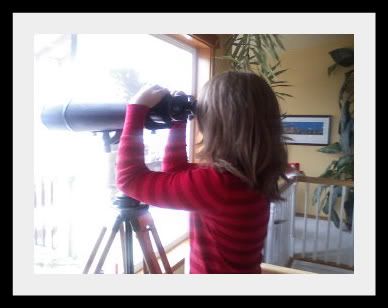 I have another picture and it's of Ashley as she was picking a gift from the gift exchange pile. It's a game we play every year.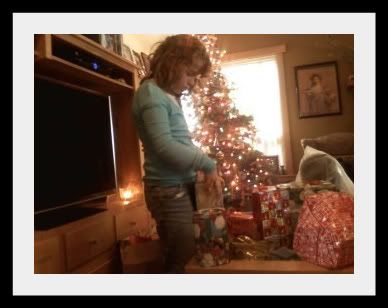 There was much more but I'm not in the mood for writing at the moment.