In April it will have been two years since we purchased a soul-less home. Don't get me wrong, it's a very nice soul-less home. It's huge and it's brand new and I should be happy here. I'm not. Two years of living in a pretty prison. We moved here because hubby got a job here. A month after moving here, he lost that job. Things haven't been good for us financially since that point (shakes fist at Boeing in general) Here's a picture of our new home.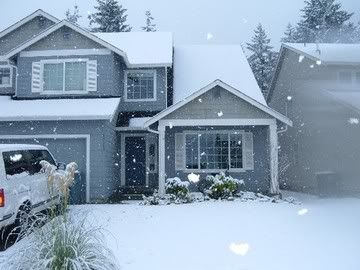 Here is our old home.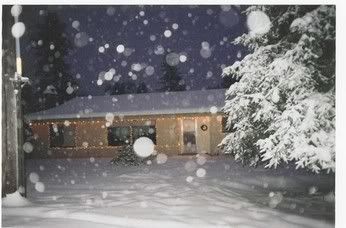 Our old home was getting too small for us. With four children and three bedrooms, we were sleeping in the family room. The windows needed replacing and the deck needed a lot of work, but we had nearly half an acre of land and the neighbors weren't so close that we could hear them breathing at night. That's not the case here. The houses are built so very close, they have no character, no soul. It's not that this town so far south of my beloved Seattle isn't a good town, it's ....just not my town.
I want to go home.