You know how some people have Lists? Their Lists include all of the things they want to accomplish, visit, see, experience or do before they leave this mortal coil behind.
I've never made such a list. But if I
had
a list like that, it might look like this: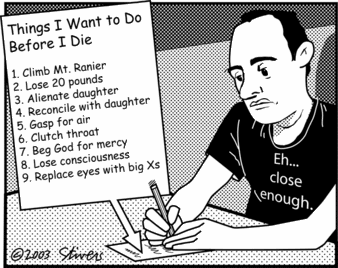 Or not. I do have other things I'd like to do, places I'd like to see.