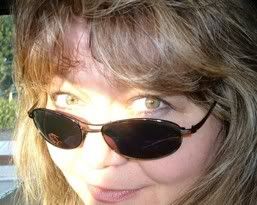 I had my makeup professionally done, can you tell? My sis in law is a Mary Kay woman, sans the pink caddy as of yet. Hubby took this pic of me on our way to the reception. The wedding and reception were wonderful! Especially as I was on some great muscle relaxants. I never would have made it there without them. Here's a picture of my two youngest dressed in some pink finery for the nuptuals.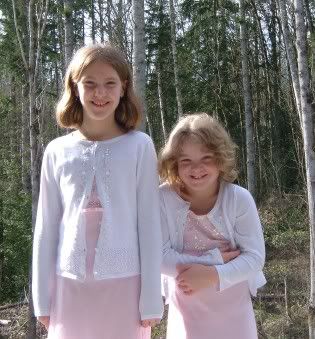 Here's the bride and groom, the groom is doing his Captain Morgain imitation.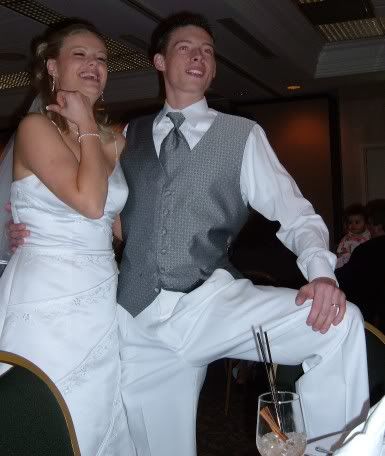 I have tons more pictures, but I'm very tired so I will do it tomorrow. Oh, we're having a family brunch HERE tomorrow as well. Wheeeeeeeee! Sleep? Who needs sleep?