Hubby took Steph and Chris and Steph's friend Jason up to Crystal to ski and snowboard yesterday. Here's a picture phone pic of the view from the ski lifts. Lance said they were very fast, six seaters and were lots of fun.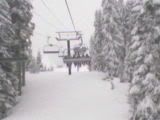 This was Stephanie's first time skiing and Lance said she was a natural at it, probably because she inherited his skiing gene. Here she is doing her stuff and on the chair lift.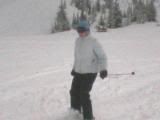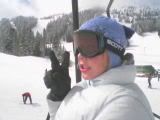 Here's Chris on the chair lift.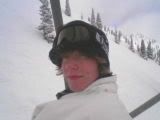 And one of him standing in front of the Crystal Mountain signage I believe.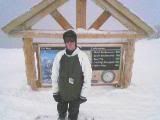 You may ask what Allison and Ashley and I were doing while the others were having fun in the snow? We had a girls day out! First we had to go to church so I could practice for Women At The Well, then we went to get them haircuts. Here's Allison.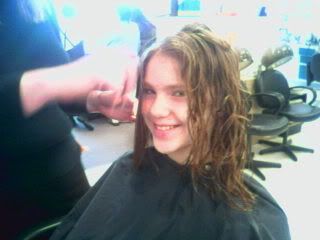 And here is Ashley.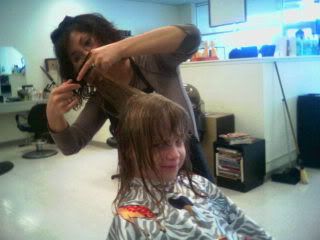 Then we met my niece Heather (7 months pregnant!) and her son Jared, my sis Julie and her two girls Jessica and Nicole at the mall. We shopped and then had lunch at Red Robin.
We were planning on going to a movie after we went back to our house to play with the kittens but my back wouldn't cooperate. I kept having some serious spasms so I had to lay down. We compromised by planning on going to the movie on Monday. All in all it was a fun day. Now if my back would just get better.