I found my purse! Yay me! And with it, my camera. Here ae some pictures we took this weekend over on the peninsula at hubby's uncle's place in Indianola. The party was for Father in law's 65th birthday. Here is Doug with his kids, Lance and Kathy.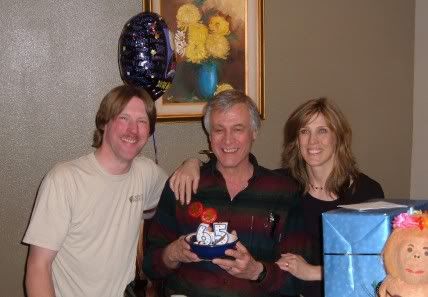 The beach is a few steps from their home, down some stairs. Here's Allison finding a sea creature that she's not too sure about.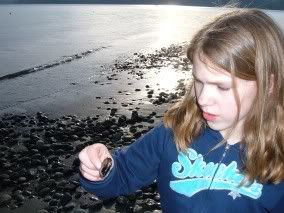 Below, Allison and Ashley are hugging on the beach. The dock behind them is extremely long and was damaged in that big windstorm we had when we lost power. You can no longer walk to the end if the pier due to the damage it sustained.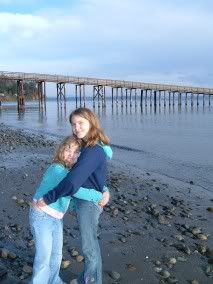 Below is a house that famous glass blower Dale Chihully purchased as a weekend home. Apparently it's in the process of being gutted and remodeled. The house is only two doors down from Bob and Karen's house.
Below his house is a trampoline that they have for their daughter. My children thought it would be fun for a bounce or several since the Chihully's weren't at home.
Bob and Karen have a great fire pit outside in their yard where the kids made s'mores and had fun. Below is the fire pit with Allison, Lance, Aunt Judy and Robby.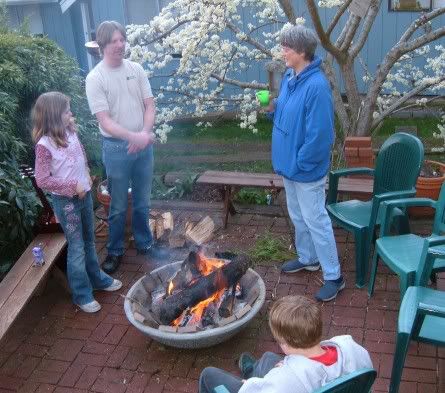 On their deck they have a warmer, which was nice as the day was brisk. Here's my lovely daughter Stephanie with her camera. She took a lot of pictures that day.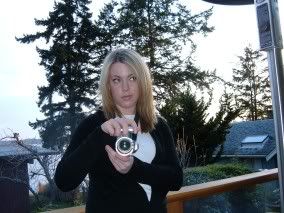 All in all it was a wonderful time. Bob and Karen always throw great parties and it's fun to be at the beach. We're planning on spending more time over there this summer. Life is short~~have fun while you can!