I haven't blogged since Thursday? Amazing.
I will tell you all about yesterday at a family party on the beach where hubby's uncle lives. Such fun! The weather was great and the company was as well. These are incredibly nice people and they always make us feel so welcome.
But first I have to find my purse. Inside my purse is my camera. Inside my camera are pictures of the beach and the party and everything else. I hope my purse didn't get left over there. ::sigh::
So here are some before and after pictures of the cats looking out my bedroom window. Before--with trees. After---not so much.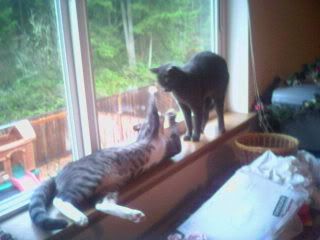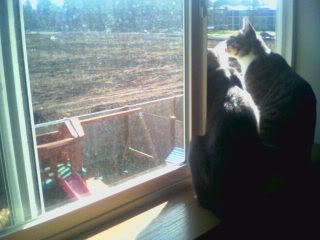 Of course now with the extra light you can see how dirty my windows are! Horrible. Don't the cats look unhappy there? I know I am unhappy about losing the forest.