To celebrate Lance's upcoming gainful employment at Boeing, I took him to breakfast at the Salish Lodge up at Snoqualmie Falls. We had a window table to look at the falls while we ate. They served a four course breakfast, and here are some lovely pictures. The first course was a fruit parfait. Fresh fruit, with strawberry yogurt and granola with an orange brioche. Delish!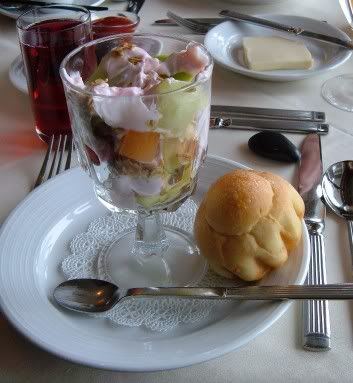 Then came the oatmal with brown sugar. It was to die for, but I forgot to take picture of it. Next came the eggs, bacon, ham, shoestring potatoes and buttermilk biscuits. Hubby loved this round!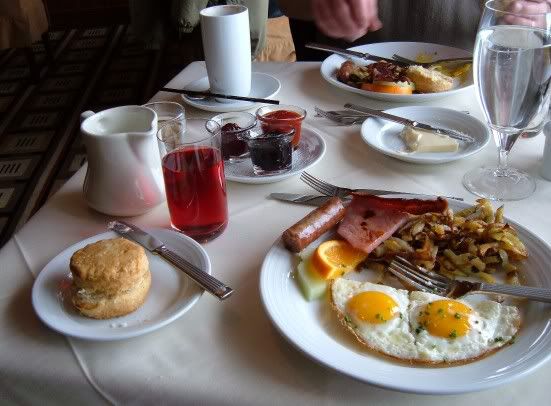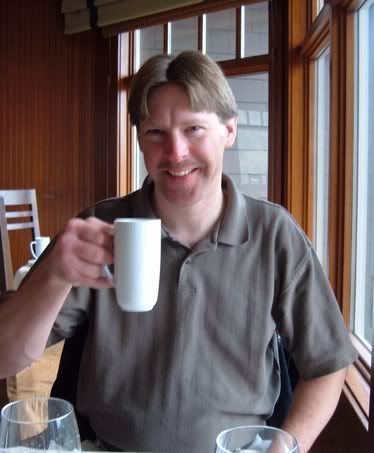 Then came the last course, a pancake. Lance had already finished my parfait, some of my sausage and other stuff along with his own food. He was stuffed. So was I and I think I had only about a fourth of what he ate.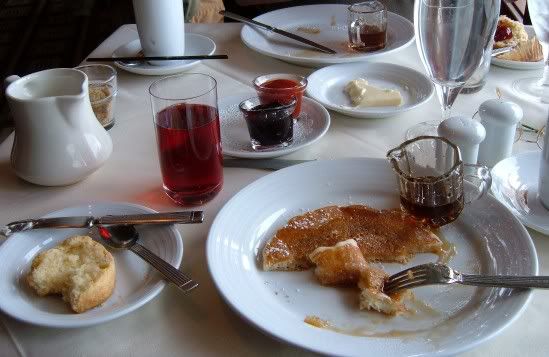 Here's the lodge, perched on the side of the falls.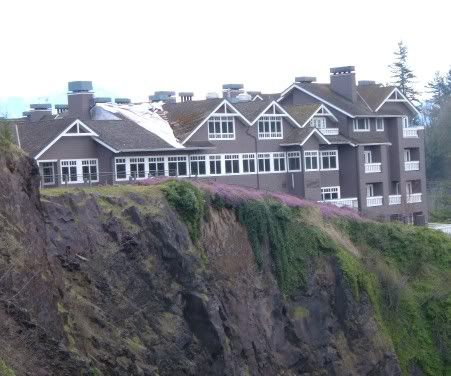 And here is was the view we had.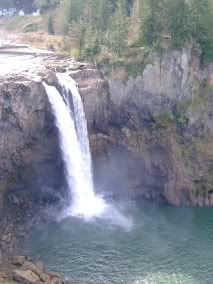 It was fun and we had our own room to ourselves for most of the meal as well. Now we're picking up the girls to go to Seattle so Ashley can be casted for a new brace. The fun never ends!