This is what happens when you refuse to allow me to take a picture of you on your first day of school as a senior.
First, I take you to the doctor. Yes, I know you're a senior in high school today. I get that. I do. I realize my insignifcance in your life. No, you really don't have to spend the entire time there pretending to text all your friends. I'm used to being ignored by you. So, here we are at the doctor so she can have a look at your pus filled toe. No, go ahead. Text away. I have plans for you.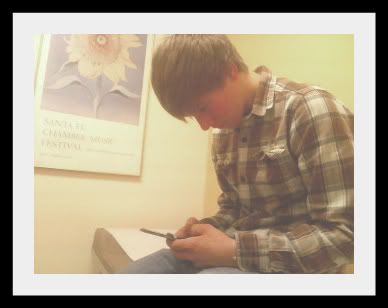 Those plans? Well, they involve not one but two (count'em, TWO) sharp pointy needles that will be pushed into your arm.
Oh sure, feign indifference. I know you're scared.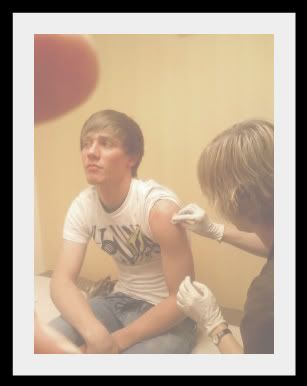 Get ready, get set........
POKE!
Oh c'mon... at least give me the satisfaction of wincing.
No?
Phooey.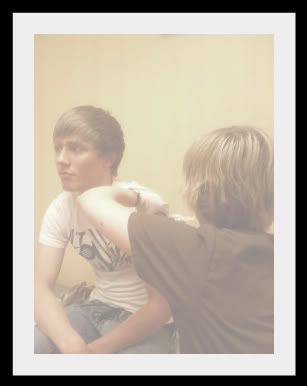 I'll just have to find a different way to break through that I'm-the-coolest-thing-since-sliced-bread facade.
Don't worry. It'll come to me.