They're baaaaaaaaaaaack! Back in school that is!
Here's my two youngest waiting to head to the bus stop.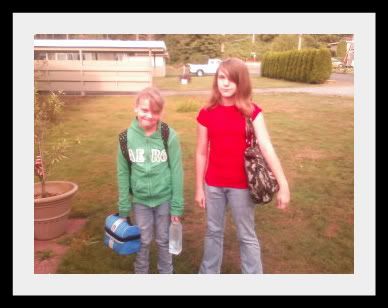 Ah yes, Daddy and his two baby girls.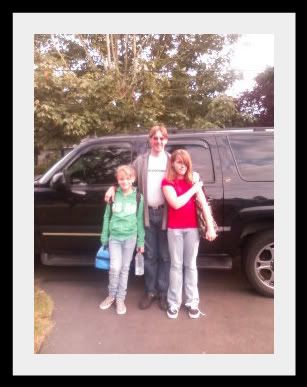 The two newly minted 7th graders waiting for their bus. I'm so glad Allison is back where she wants to be---with her cousin Nicole. It took some doing to get her to smile. Apparently smiles aren't in vogue when you're starting middle school.