I couldn't understand just why Lance kept saying 'wasn't I going to Forza this morning?' when I'd had no intention of going today. Forza is the coffee shop that I work from when I can't concentrate at home. He kept saying it...and I kept saying that I wanted to stay home and work....
I finally found out why. He wanted me to look inside my laptop bag.
When I did...I found this...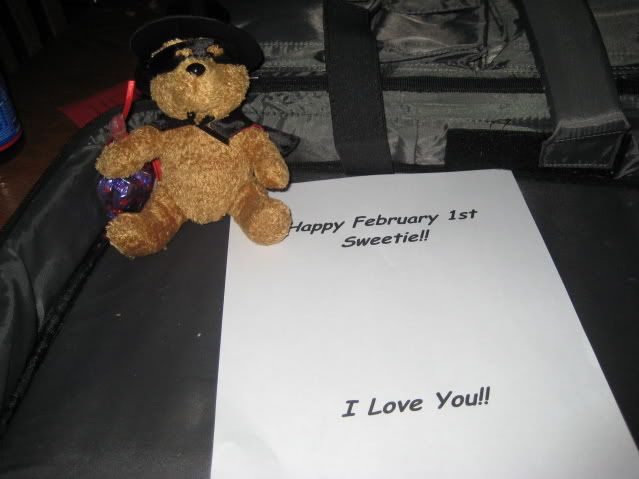 You see, a long time ago in a galaxy far, far away from children and mortgages and kitty hork, there was a young couple very much in love. The young lady had an idea for February. She started on February 1st by leaving him a small gift of candy and a card. February 2nd she left him another treat...and another the next day and the next and the next unitl finally on February 14th she did some ridiculously crazy stunt for him.
I have a feeling that my husband remembers that month in that galaxy far, far away and is about to reprise it for me.
I love him.