We took another walk along the levee this afternoon. This time we took the girls, as well as the doggie. The first thing we noticed was just how high the river had risen in just two days. The water was moving much faster and it was a muddy brown. The big melt has begun.
Apparently we got two and a half times the normal amount of snowfall up in the mountains this year.
This does not bode well for the river.
Here you can see the difference. This was taken on Monday. See the concrete block and how far the water is from it?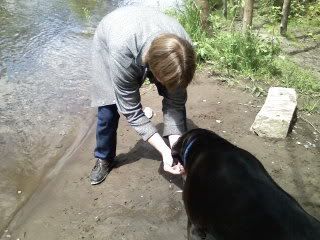 This was taken today. Ashley is sitting on the concrete block and poking a stick in the water.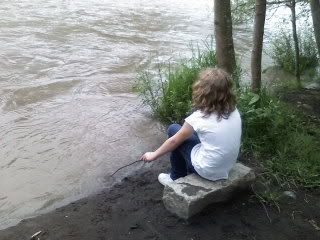 We brought along a neighbor girl who sometimes spends time at our house.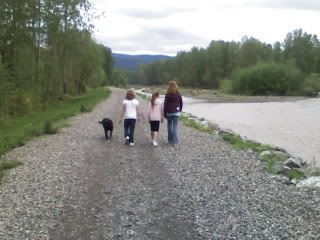 Here's Ally mugging for the camera.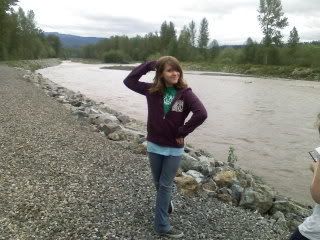 We walked and we walked and we walked. It was warm and humid and yes we were sweating. The girls said they wanted a treat for walking so many miles, so we took them to an old soldier's cemetery on the way home. Most of the graves were from the Spanish American War, many said they'd served in WWI and WWII.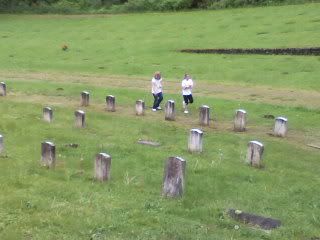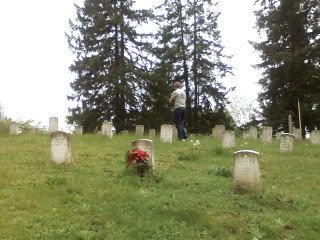 And here's the reason we suffer so much at the gas pumps.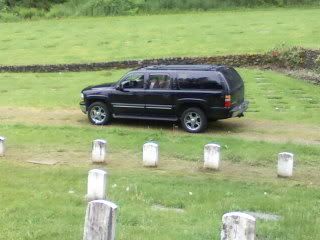 It was interesting to read the tombstones. To see the births in the 1800's and lives lived and spent well before I was born. It's a well maintained graveyard and there were even some sites that had flowers placed upon them.
Then we took the girls to get a Frosty before we went home. As if going to the cemetery wasn't treat enough! I tell ya. Kids these days.