What a difference a few days make. Here's a picture of hubby and doggie by the river last week. Notice the cement block and how far the water is from it....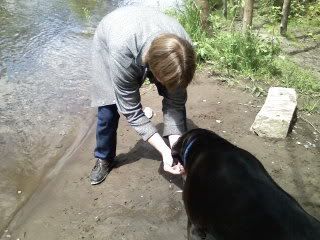 Here's the same block a few days later with my baby girl siting on it...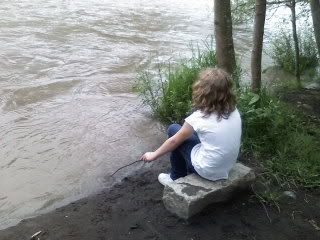 Here it is again the following day....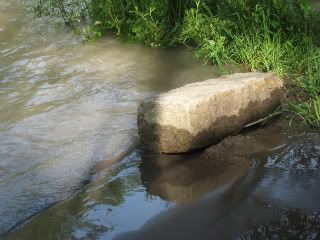 And here it is today. I mean, if you can see it. Look for the tiny dark area down to the right. The snow is melting at an alarming speed and the rivers are rising quickly.