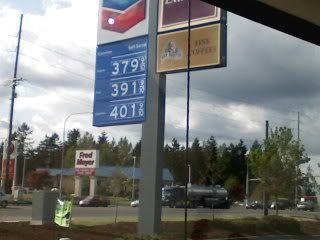 I've decided to quit driving and get a horse. Or a bicycle. Or a horse that rides a bicycle.
Maybe a hot air balloon would work. Perhaps I'll just give in to my hermit-tendencies and never leave the house. I really don't have to go anywhere, I can do everything I need to do online.
Banking? check
Grocery shopping? check
Social Interaction? check
Clothes shopping? check
Bill paying? check
I'm golden.