Today Lance and I got a picnic lunch packed for us and the girls (and their good friend Kylee, who is our fourth daughter it seems) and we went to Point Defiance State Park over on the sound. Soooo beautiful. First we ate lunch, then Allison helped her sister up the hill.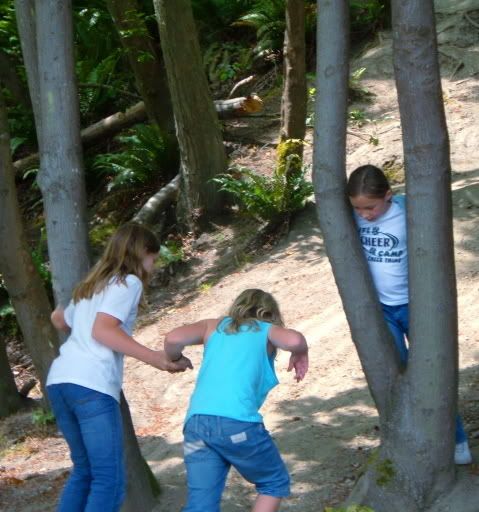 Then Lance climbed up to join them.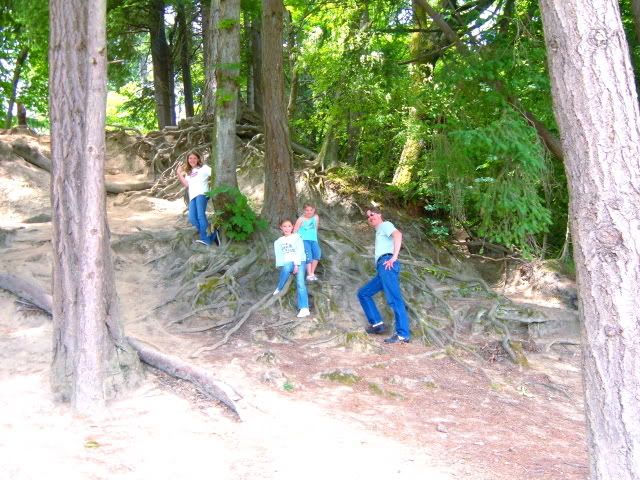 Later as we were driving through the park, we came across a cute baby racoon by the side of the road.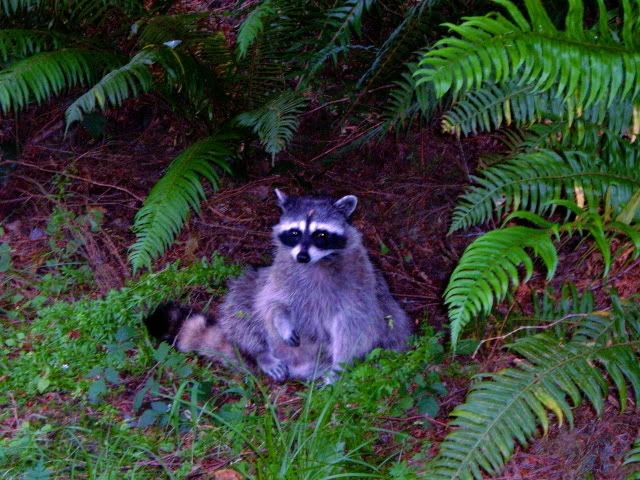 A mile or so further on, we came to another. A mile further down another. All in all, there were four of them, in broad daylight just sitting there. I got quite close to them and soooo wanted to touch them, but knew better. I took a gazillion shots of them.
Here's Ally and Ashley and Kylee and Lance over looking the water.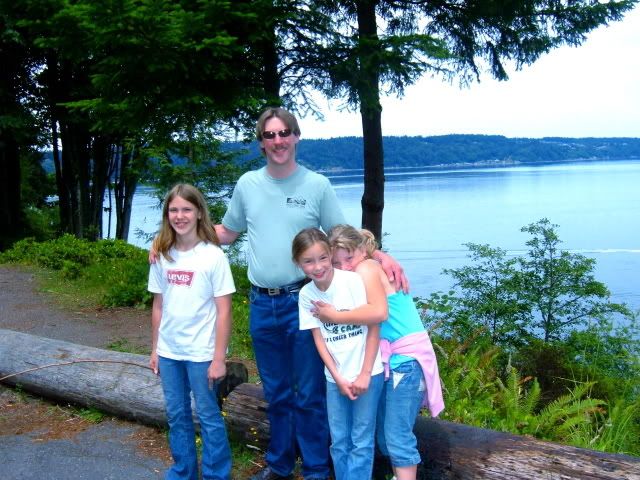 We went to a little park further into the park and the girls played and played.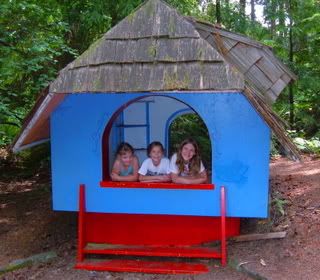 It was a really wonderful time and we plan on going back a lot this summer!