Well, not an entirely lazy day. Lance got up early to rent an aerator to punch holes in our lawn in order to make it take water better. Of course it poured down rain so he got soaked and three other He Men in our neighborhood borrowed the machine to punch holes in
their
lawns. All the He Men were dripping wet by the time this was over. After his well deservved nap, I found him watching this...
Once a little boy, always a little boy. (I enjoy watching it too!) Later in the afternoon, with our mamma kitty asleep on his lap we watched tv together. We're both so tired and not sure why. Perhaps his change in job shifts on Friday contributed something to it. I picked him up after midnight last night at his new place and I tell you what...the three minute drive from our house nearly killed me. The traffic! Oy vay!
He loves his new short commute and so does The Boy, as he now gets to drive the car to and from school. It works out. Anyway, here he is with the kitty....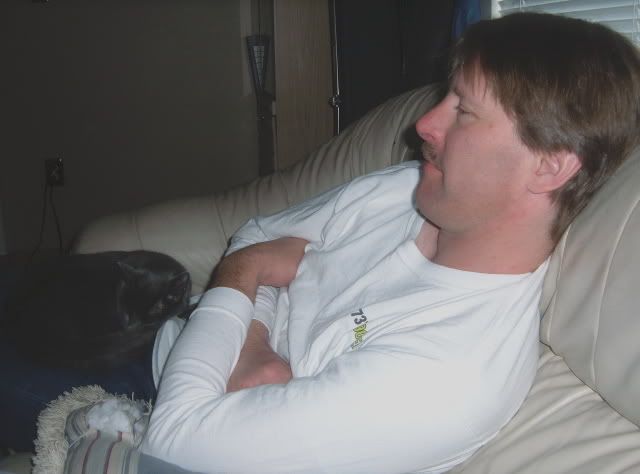 All the cats love him. What's not to love?
While we were talking, the girls were being creative with our stairway, making a slide of sorts. I guess when it rains, their brains go into overdrive.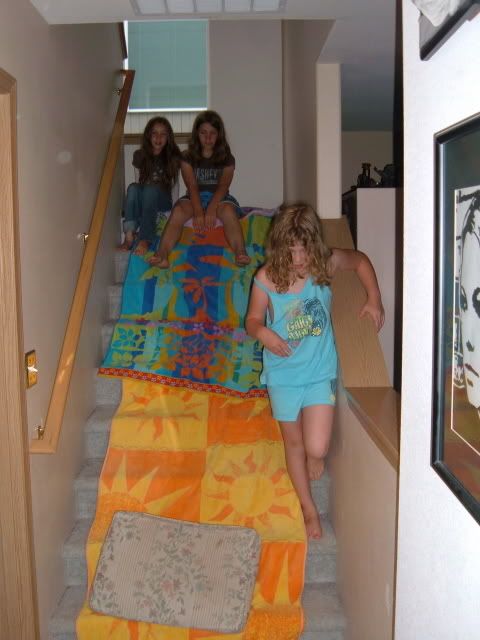 Here's our fourth daughter (neighbor friend Kylee) going headfirst down the stairs.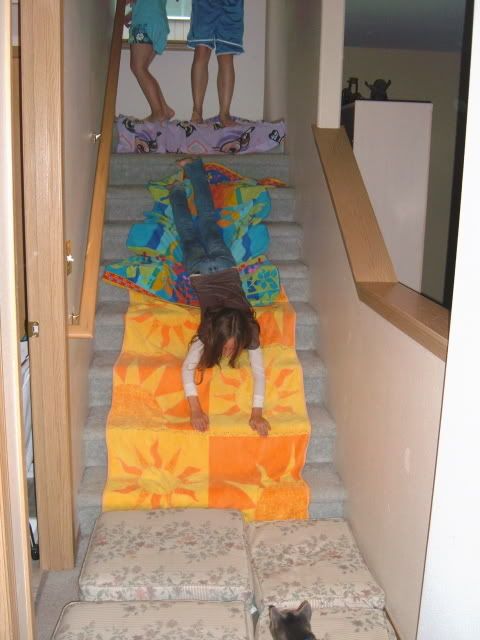 Ah, to be a child.