We decided that we haven't had enough ocean air, so we drove to Camano Island and had lunch at the state park there. Beautiful, wonderful, silent..... and we parked far away from other vehicles in order to prevent me getting squished again.
We brought along my niece Nicole and here I am attempting to get them all together for a picture. My two girls were not cooperating fully.
Ally found a crab. I was getting my hopes up for some crabcakes, but it was small and dead already.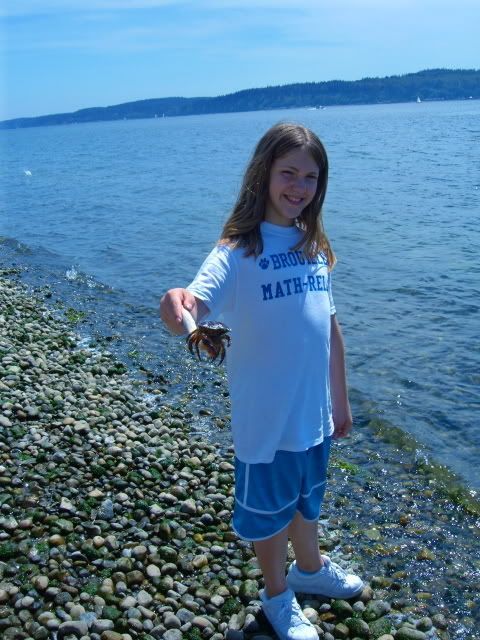 Here's handsome hubby in the only picture he allowed me to keep of him from today. I did have pictures of us, but they were horrendous and we both agreed to delete them and never speak of them again.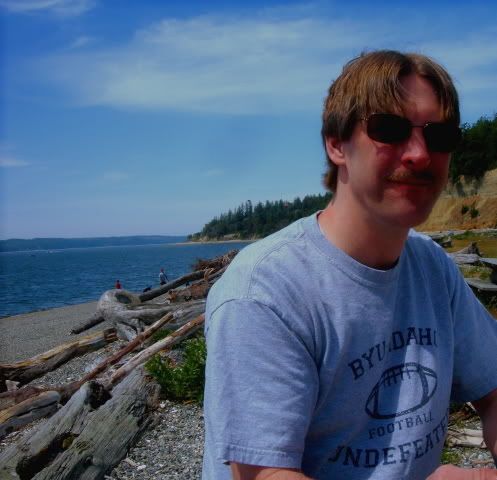 It was beautiful there and I would have stayed all day, but the girls got whiney and wanted to go home. You know, home? Where they always complain that
we never go anywhere
? Yeah, that's the place.
So home we went.
Did I mention that it's been warm out today? For the past week or so, and hubby was sweet enough to put our air conditioning unit in our bedroom window. It's now become my summer ice cave once again. I'll come out sometime in the fall.