I had my job interview this morning. I thought it went well, but I'll only know if it went well if they call and hire me. They said they'd make the decision this week.
Then it was off to grocery shopping with the entire family, sans The Boy then home to put things away. A quick lunch and then it was off to take hubby to work---again with all three girls in tow. After dropping him off up in Everett we went to see the skin doc who informed me that I'm just fine and there is no skin cancer. Wheeee! Then it was to my sister's house for a bit before going to the back to school barbecue at Ashley's new school. We met her teacher and toured the school.
Here's Ash and Steph at our picnic table munching on the burgers and chips.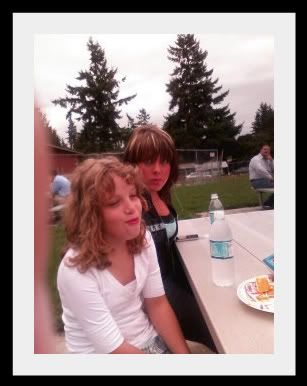 Here's Ally at the same table. Have I mentioned how much fun she is since she decided she's a teenager? Yeah, not so much.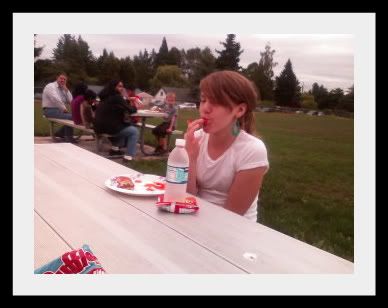 Then it was off to the mall for some back to school binge spending. My bank account was screaming uncle by the time we were done.
Here's Ally finding a really cool jacket, which we did buy.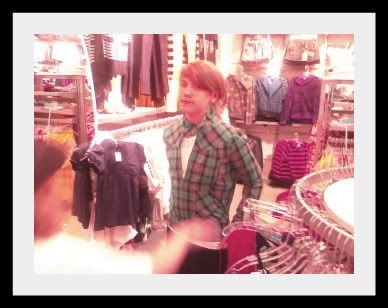 Ashley discovered a way cool shirt and a hat, which she wisely and maturely put back on the shelf when she realized that if she got those two items, she wouldn't be getting the shoes she wanted. Still, she did look cute in the outfit.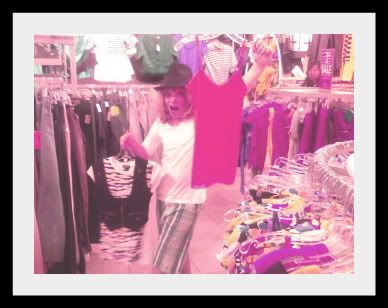 Stephanie was there shopping too but managed to avoid my cell phone cam. Really, it was too bad because you could be now looking at a picture of her in her new black yoga pants with the word "PINK" written on the butt.
And now....I wait up to pick up Lance from work at eleven.
Me? Tired? Nawww.......