I learned it from my daughter. This is Miss Ashley Rose, taken this month at my Aunt Helen's funeral.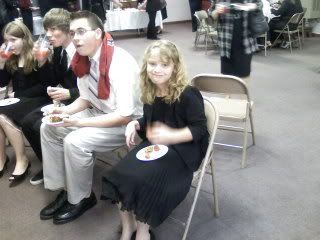 If you look closely (and you'd have to look closely because it's not easy to see unless you're looking for it) you'll see that her right hand is paralyzed. My little angel had a stroke in the womb. The right side of her body doesn't work like everyone else's does. She has defined courage for me since her birth 9 short years ago.
Not expected to walk, much less talk, my baby angel is a walking talking miracle with more courage in her little pinky than most have in their entire, healthy bodies.
As most of you know, I've been having some health issues lately. Today I was finally told what's wrong with me. I have Multiple Sclerosis.
I will not let it beat me. I have a courageous little angel who has shown me the way and I will not let her down. I can't.
I can beat this. I will beat this.